Vegetation Inventory and Map for San Antonio Missions National Historical Park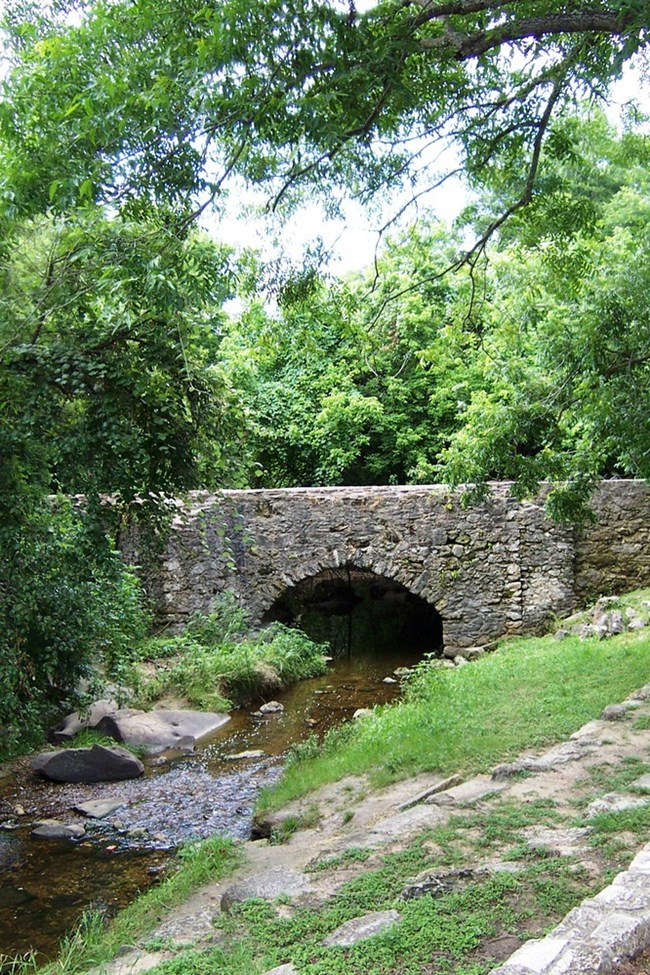 Overview
San Antonio Missions National Historical Park resides within two natural regions. Just south of downtown San Antonio, where the four missions themselves reside, the Blackland Prairie natural region predominates, but the South Texas Brush Country encroaches on this area as well. South Texas Brush Country vegetation is characterized by plains of thorny shrubs and trees. Near the missions, deeper soils can support tall brush like mesquite, huisache and spiny hackberry. Thirty miles south along the San Antonio River, near the town of Floresville is Rancho de las Cabras, an area completely within the South Texas Brush Country natural region. The upland part of this area (away from the rich alluvial soils of the riparian area) is characterized by shallow caliche soils that support dense brush (e.g. blackbrush acacia, mesquite, Texas colubrina, brasil, guaycan).
The San Antonio Missions National Historical Park Vegetation Inventory Project delivers many geospatial and vegetation data products, including an in-depth project report discussing methods and results, which include descriptions to vegetation associations, field keys to vegetation associations, map classification, and map-class descriptions. The suite of products also includes a database of vegetation plots, and accuracy assessment (AA) sites; digital images of field sites; digital aerial imagery; digital maps; a contingency table listing AA results; and a geodatabase of vegetation, field sites (vegetation plots, and AA sites), aerial imagery, project boundary, and metadata.
Products
The products of vegetation mapping projects are stored and managed in the National Park Service's Data Store, a repository for documents and publications relating to park resources. From the highlighted items below, click on the type of information you are looking for.
Last updated: October 19, 2018