Vegetation Inventory and Map for Richmond National Battlefield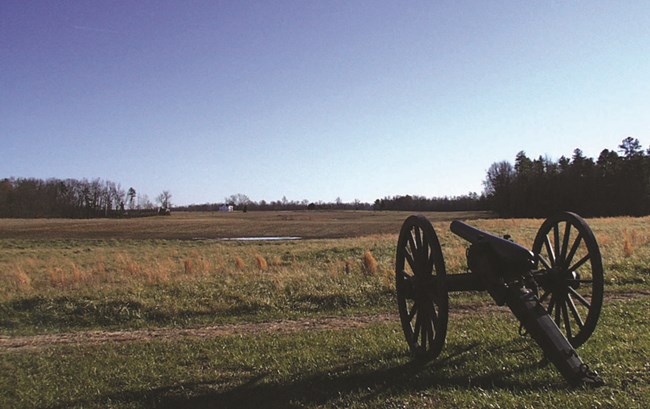 Overview
Richmond National Battlefield Park contains many plant communities in a variety of successional stages: although approximately 70% of the park's acreage is forested, habitats range from open grasslands and savannah-like pinelands to riparian wetlands and streamside communities. The park is home to a variety of tree communities of different ages with many kinds of native trees, all which can be seen on a walk through one of the park's trails. These trees and shrubs provide shelter and habitat for many different animals. Click through to learn more about different tree species and where they are located within the park.
The Richmond National Battlefield Park Vegetation Inventory Project delivers many geospatial and vegetation data products, including an in-depth project report discussing methods and results, which include descriptions to vegetation associations, field keys to vegetation associations, map classification, and map-class descriptions. The suite of products also includes a database of vegetation plots, and accuracy assessment (AA) sites; digital images of field sites; digital aerial imagery; digital maps; a contingency table listing AA results; and a geodatabase of vegetation, field sites (vegetation plots, and AA sites), aerial imagery, project boundary, and metadata.
Products
The products of vegetation mapping projects are stored and managed in the National Park Service's Data Store, a repository for documents and publications relating to park resources. From the highlighted items below, click on the type of information you are looking for.
Last updated: October 19, 2018