Vegetation Inventory and Map for Redwood National Park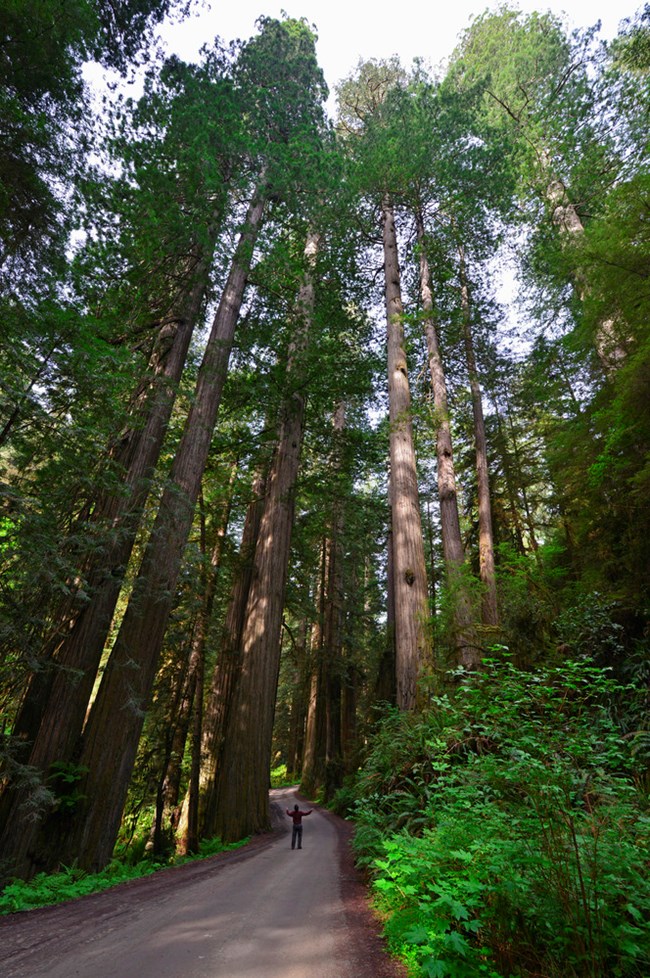 Overview
Redwood National Park is obviously known for the iconic redwood trees. They are the world's tallest trees, but they are also just one species in an incredibly varied ecosystem. From the wind-pruned, salt-tolerant Sitka spruce by the seaside, to the cool, moist redwood groves, and sunny, open grasslands of the prairies, an interconnected community of greenery is present in Redwood National Park. In this narrow zone where land meets sea, salt-laden winds, cold fog-shrouded days, steep slopes, and sandy beaches conspire against plants.
The Redwood National Park Vegetation Inventory Project delivers many geospatial and vegetation data products, including an in-depth project report discussing methods and results, which include descriptions to vegetation associations, field keys to vegetation associations, map classification, and map-class descriptions. The suite of products also includes a database of vegetation plots, and accuracy assessment (AA) sites; digital images of field sites; digital aerial imagery; digital maps; a contingency table listing AA results; and a geodatabase of vegetation, field sites (vegetation plots, and AA sites), aerial imagery, project boundary, and metadata.
Products
The products of vegetation mapping projects are stored and managed in the National Park Service's Data Store, a repository for documents and publications relating to park resources. From the highlighted items below, click on the type of information you are looking for.
Last updated: October 19, 2018