Vegetation Inventory and Map for Obed Wild & Scenic River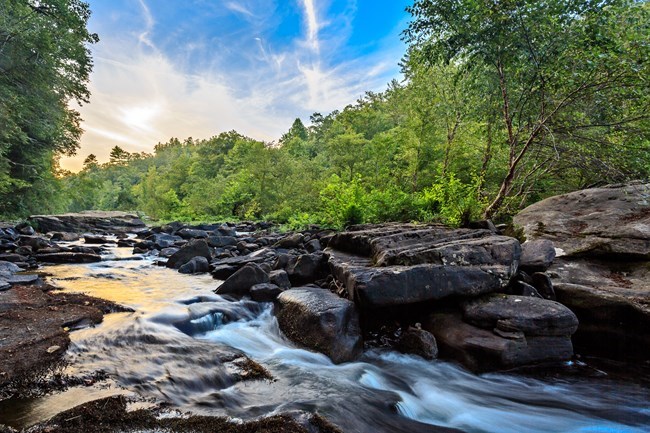 Overview
The Obed Wild & Scenic River area is part of the greater southern Appalachian region, which is widely known as one of the most biologically diverse temperate forest regions in the world. While plants in Obed bear many similarities to other parts of the southern Appalachians, such as the Great Smoky Mountains, the combination of habitats and plants that occur at Obed distinguish it as a special place to explore and protect. At the heart of this landscape lies the Clear Creek and Obed gorges—a rift through the Cumberland Plateau. It is these ecological processes that helped form these gorges over thousands of years that are, in part, responsible for the area's unique plant assemblage..
The Obed Wild & Scenic River Vegetation Inventory Project delivers many geospatial and vegetation data products, which may include an in-depth project report discussing methods and results, descriptions to vegetation associations, field keys to vegetation associations, map classification, and map-class descriptions. The suite of products may also includes a database of vegetation plots, and accuracy assessment (AA) sites; digital images of field sites; digital aerial imagery; digital maps; a contingency table listing AA results; and a geodatabase of vegetation, field sites (vegetation plots, and AA sites), aerial imagery, project boundary, and metadata.
Products
The products of vegetation mapping projects are stored and managed in the National Park Service's Data Store, a repository for documents and publications relating to park resources. From the highlighted items below, click on the type of information you are looking for.
Last updated: September 13, 2023