Vegetation Inventory and Map for National Park of American Samoa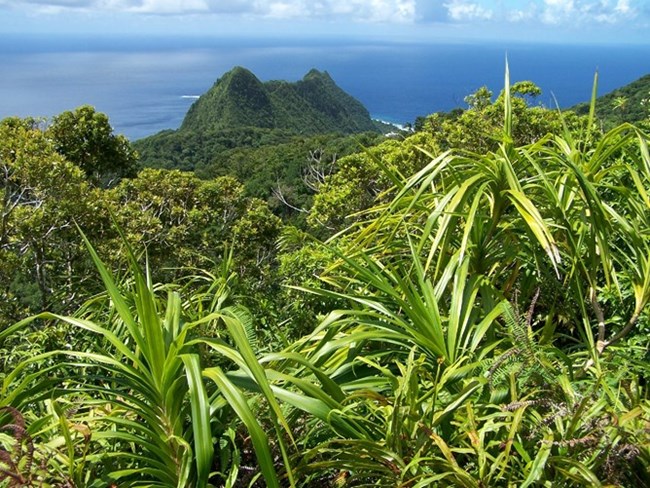 Overview
Plant communities of National Park of American Samoa, from the mountaintops down to the ocean, are largely tropical rainforest. It is an evergreen forest and the climax vegetation of the equatorial climate. Unlike the temperate forests of North America dominated by one, or only a few tree species, tropical rainforests have high species diversity and the climax forest is dominated by many species. Samoa, as a geologically young ocean island, lacks any earlier land connection to continental land masses. Because its native species got here by chance its species diversity is not as rich as Southeast Asia, the source of the islands' plant dispersals.
The National Park of American Samoa Vegetation Inventory Project delivers many geospatial and vegetation data products, including an in-depth project report discussing methods and results, which include descriptions to vegetation associations, field keys to vegetation associations, map classification, and map-class descriptions. The suite of products also includes a database of vegetation plots, and accuracy assessment (AA) sites; digital images of field sites; digital aerial imagery; digital maps; a contingency table listing AA results; and a geodatabase of vegetation, field sites (vegetation plots, and AA sites), aerial imagery, project boundary, and metadata.
Products
The products of vegetation mapping projects are stored and managed in the National Park Service's Data Store, a repository for documents and publications relating to park resources. From the highlighted items below, click on the type of information you are looking for.
Last updated: November 14, 2018