Vegetation Inventory and Map for Missouri National Recreational River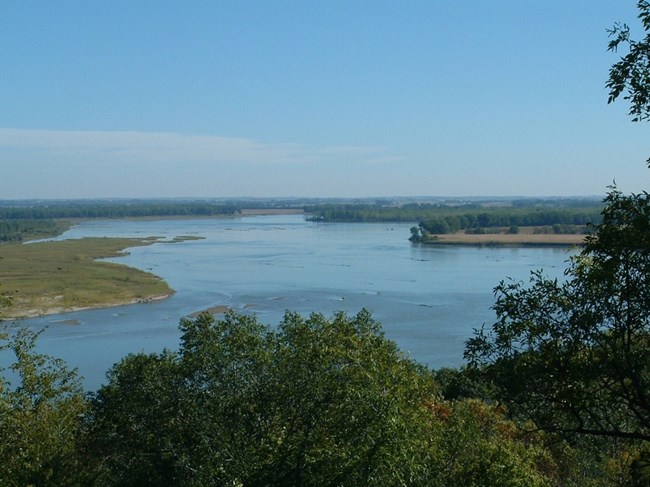 Overview
Natural vegetation along the Missouri National Recreational River corridor is composed primarily of two major plant communities: floodplain forest of willow and cottonwood, and elm and oak woodland typical of the bluffs that border the floodplain in Nebraska. Along the floodplain varying stages of floodplain vegetative succession are evident throughout the park. In contrast to mixed floodplain forest and agricultural use on the floodplain are the hardwood forest of the adjoining bluffs. The slopes supply a dense growth of oak, ash, mulberry, and walnut.
The Missouri National Recreational River Vegetation Inventory Project delivers many geospatial and vegetation data products, including an in-depth project report discussing methods and results, which include descriptions to vegetation associations, field keys to vegetation associations, map classification, and map-class descriptions. The suite of products also includes a database of vegetation plots, and accuracy assessment (AA) sites; digital images of field sites; digital aerial imagery; digital maps; a contingency table listing AA results; and a geodatabase of vegetation, field sites (vegetation plots, and AA sites), aerial imagery, project boundary, and metadata.
Products
The products of vegetation mapping projects are stored and managed in the National Park Service's Data Store, a repository for documents and publications relating to park resources. From the highlighted items below, click on the type of information you are looking for.
Last updated: May 14, 2021