Vegetation Inventory and Map for Little Bighorn Battlefield National Monument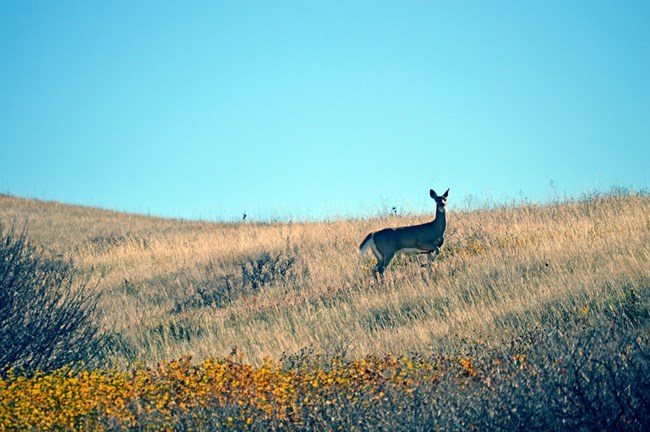 Overview
The Little Bighorn Battlefield National Monument is composed of a relatively undisturbed, mixed-grass native prairie. These plants are adapted to the dry conditions and extreme temperatures of the Northern Great Plains. Aside from a few native shrubs like the big sagebrush, the rolling hills are dominated by grasses. These grasses have special root systems that store nutrients for use during stressful times such as droughts and fires. A native plant garden at the Visitor Center showcases both grasses and shrubs found at the park and in the region.
The Little Bighorn Battlefield National Monument Vegetation Inventory Project delivers many geospatial and vegetation data products, including an in-depth project report discussing methods and results, which include descriptions to vegetation associations, field keys to vegetation associations, map classification, and map-class descriptions. The suite of products also includes a database of vegetation plots, and accuracy assessment (AA) sites; digital images of field sites; digital aerial imagery; digital maps; a contingency table listing AA results; and a geodatabase of vegetation, field sites (vegetation plots, and AA sites), aerial imagery, project boundary, and metadata.
Products
The products of vegetation mapping projects are stored and managed in the National Park Service's Data Store, a repository for documents and publications relating to park resources. From the highlighted items below, click on the type of information you are looking for.
Last updated: October 17, 2018