Vegetation Inventory and Map for Lake Clark National Park and Preserve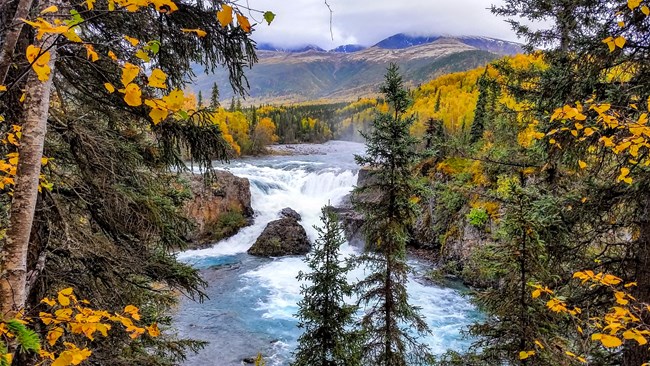 Overview
Lake Clark National Park and Preserve is a four million acre area in the heart of the Chigmit Mountains on the Alaskan Peninsular. The area is a composite of ecosystems representative of many diverse regions throughout Alaska. The area encompasses a wide range of biological diversity because it lies at the intersection of four different Alaskan bio-geographic regions.
The Lake Clark Mapping Project was a joint endeavor between the National Park Service and Pacific Meridian Resources. The primary data sources were SPOT multispectral images, Alaska NHAP color infra-red photography, extensive field data and notes, and input from NPS personnel most familiar with the park. This project integrated digital image classification, photointerpretation, ground-based vegetation data, and knowledge of the vegetation of the park by NPS and Pacific Meridian Resources personnel. Initial mapping was accomplished using automated computer classification of the SPOT imagery. Subsequent iterations used the imagery as a geographic base and relied on photointerpretation and ground based vegetation data. The map was further improved by the use of spatial models developed by the NPS and Pacific Meridian Resources.
Products
The products of vegetation mapping projects are stored and managed in the National Park Service's Data Store, a repository for documents and publications relating to park resources. From the highlighted items below, click on the type of information you are looking for.
Last updated: July 11, 2018