Vegetation Inventory and Map for Guadalupe Mountains National Park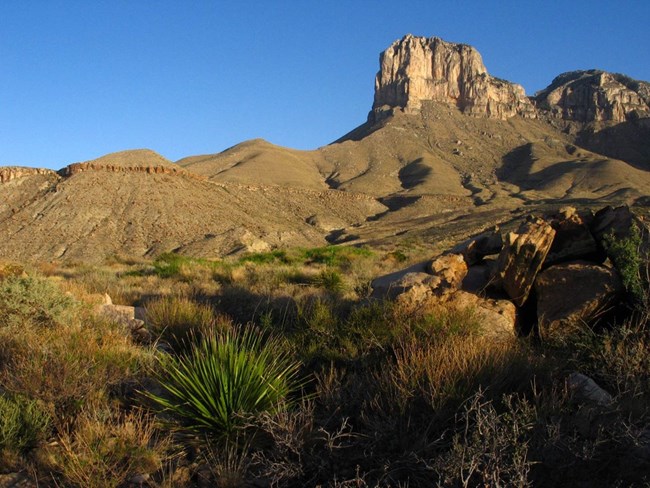 Overview
The vegetation diversity within Guadalupe Mountains National Park is outstanding and includes more than 1000 species of plants. While many of these are common desert species such as ocotillo and prickly pear cactus, others are found only in the park and nowhere else in the world. In part, the amazing diversity can be attributed to significant geographical variations in an extremely rugged landscape. Steep-walled canyons, highcountry ridge tops, wide-open expanses of desert lowland, and lush riparian oases provide opportunity for unique and contrasting life zones that span across thousands of acres with over 5000' of elevation difference.
The Guadalupe Mountains National Park Vegetation Inventory Project delivers many geospatial and vegetation data products, including an in-depth project report discussing methods and results, which include descriptions to vegetation associations, field keys to vegetation associations, map classification, and map-class descriptions. The suite of products also includes a database of vegetation plots, and accuracy assessment (AA) sites; digital images of field sites; digital aerial imagery; digital maps; a contingency table listing AA results; and a geodatabase of vegetation, field sites (vegetation plots, and AA sites), aerial imagery, project boundary, and metadata.
Products
The products of vegetation mapping projects are stored and managed in the National Park Service's Data Store, a repository for documents and publications relating to park resources. From the highlighted items below, click on the type of information you are looking for.
Last updated: December 4, 2020