Vegetation Inventory and Map for Grand Canyon National Park and Parashant National Monument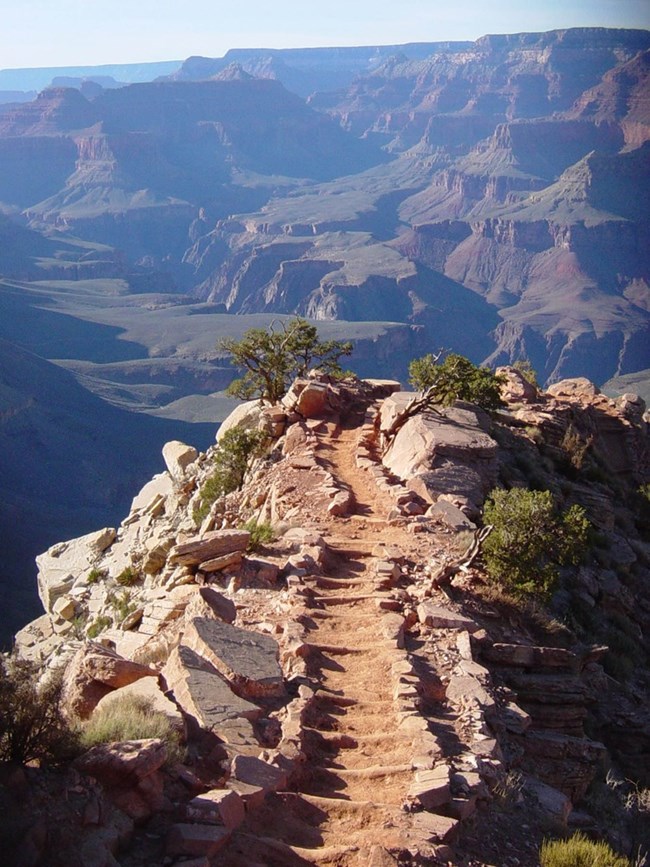 Overview
There are approximately 1,737 known species of vascular plants, 167 species of fungi, 64 species of moss and 195 species of lichen found in Grand Canyon National Park. This variety is largely due to the 8,000 foot elevation change from the river up to the highest point on the North Rim. Grand Canyon National Park contains 129 vegetation communities, and the composition and distribution of plant species is influenced by climate, geomorphology and geology. The monument also contains outstanding biological resources preserved by its remote location and limited travel corridors. The Parashant National Monument is the junction of two physiographic ecoregions: the Mojave Desert and Colorado Plateau. The inventory and mapping of vegetation species and communities helps managers conserve plant biodiversity, manage challenges such as exotic species, insect outbreaks, and diseases, and understand resources and processes such and wildlife habitat relationships and wildland fires.
The Grand Canyon National Park and Parashant National Monument Vegetation Inventory Project delivers many geospatial and vegetation data products, including an in-depth project report discussing methods and results, which include descriptions to vegetation associations, field keys to vegetation associations, map classification, and map-class descriptions. The suite of products also includes a database of vegetation plots, and accuracy assessment (AA) sites; digital images of field sites; digital aerial imagery; digital maps; a contingency table listing AA results; and a geodatabase of vegetation, field sites (vegetation plots, and AA sites), aerial imagery, project boundary, and metadata.
Products
The products of vegetation mapping projects are stored and managed in the National Park Service's Data Store, a repository for documents and publications relating to park resources. From the highlighted items below, click on the type of information you are looking for.
Last updated: October 31, 2018