Vegetation Inventory and Map for Glacier Bay National Park and Preserve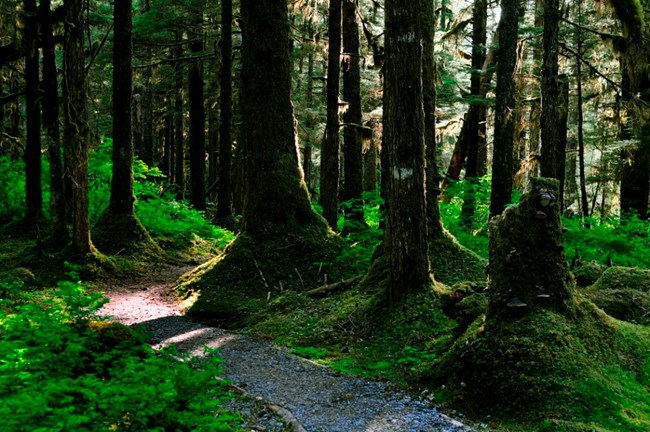 Overview
Glacier Bay National Park preserves one of the largest units of the National Wilderness Preservation System, encompassing more than 2.7 million acres. It has a maritime climate with cool summers and mild, wet winters. The topography consists primarily of glacially carved mountains ranging up to 4,663 m elevation, ice sheets and exit glaciers often extending to tidewater. A large fjord (Glacier Bay) dominates the park and the glacier that filled it 300 years ago has retreated nearly the entire length of the fjord leaving great expanses of early seral landscapes up-bay. The outer coast consists of rugged mountains and a gentle piedmont extending down to beaches.
This document presents two classifications for Glacier Bay National Park and Preserve: landcover classes and plant associations. These classifications provide resource managers with essential information to understand the vegetation and ecology of Glacier Bay National Park and Preserve. This document also provides a review of Glacier Bay's ecological literature, climate, vegetation, landscapes, major processes, and the project's methods. The classifications were developed by the National Park Service Landcover Mapping Program, Inventory and Monitoring Program, Alaska Regional Office (AKRO) in cooperation with the Alaska Natural Heritage Program (AKNHP). AKNHP also developed, in cooperation with AKRO and the National Wetlands Inventory (NWI), the digital landcover map to which the landcover classes and plant associations are linked.
Products
The products of vegetation mapping projects are stored and managed in the National Park Service's Data Store, a repository for documents and publications relating to park resources. From the highlighted items below, click on the type of information you are looking for.
Last updated: July 3, 2018