Vegetation Inventory and Map for Gauley River National Recreation Area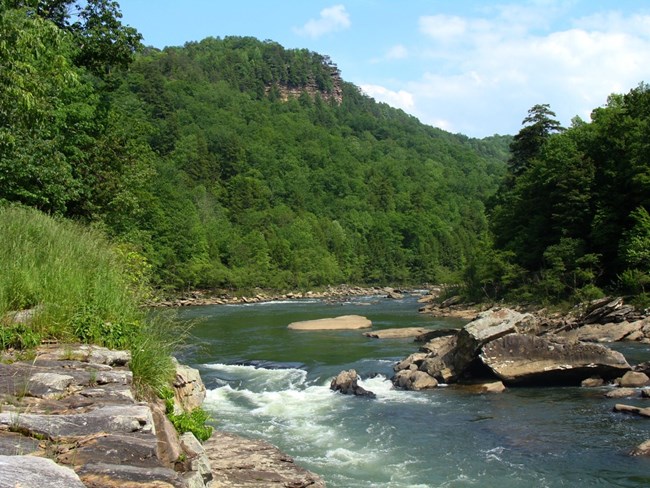 Overview
The Gauley River National Recreation Area begins in Pocahontas County, West Virginia Flowing generally west-southwest and draining 1,422 square miles, the Gauley meets the New River at Gauley Bridge and forms the Kanawha River, a major tributary of the Ohio River. Vegetation is diverse and abundant. Extremes in topography, elevation and microclimate have caused tremendous variation in plant life. Most of the recreation area is below 2,000 feet and contains the central hardwood forest type. Tree species found in this timber type include the red and white oak, American beech, yellow poplar, hemlock and dogwood. Such vegetation supports a wide variety of wildlife species.
The Gauley River National Recreation Area Vegetation Inventory Project delivers many geospatial and vegetation data products, including an in-depth project report discussing methods and results, which include descriptions to vegetation associations, field keys to vegetation associations, map classification, and map-class descriptions. The suite of products also includes a database of vegetation plots, and accuracy assessment (AA) sites; digital images of field sites; digital aerial imagery; digital maps; a contingency table listing AA results; and a geodatabase of vegetation, field sites (vegetation plots, and AA sites), aerial imagery, project boundary, and metadata.
Products
The products of vegetation mapping projects are stored and managed in the National Park Service's Data Store, a repository for documents and publications relating to park resources. From the highlighted items below, click on the type of information you are looking for.
Last updated: October 9, 2018