Vegetation Inventory and Map for Friendship Hill National Historic Site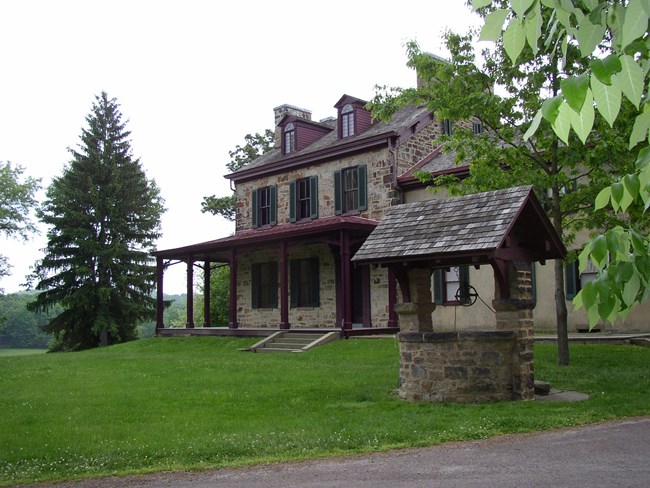 Overview
Friendship Hill National Historic Site is situated on the banks of the Monongahela River in southwestern Pennsylvania. This area of the county occurs within the Pittsburgh Low Plateau section of the Appalachian Plateau physiographic province, a mature plateau where many steep-sided stream valleys cut down from the uplands to the large rivers that flow through this section. The Pittsburgh Low Plateau generally is composed of rolling uplands and rounded hills. The predominant natural vegetation in the environs of Friendship Hill National Historic Site is Mixed Mesophytic Forest, typically dominated by sugar maple, yellow buckeye, American beech, tuliptree, white oak, northern red oak, and American basswood.
The Friendship Hill National Historic Site Vegetation Inventory Project delivers many geospatial and vegetation data products, including an in-depth project report discussing methods and results, which include descriptions to vegetation associations, field keys to vegetation associations, map classification, and map-class descriptions. The suite of products also includes a database of vegetation plots, and accuracy assessment (AA) sites; digital images of field sites; digital aerial imagery; digital maps; a contingency table listing AA results; and a geodatabase of vegetation, field sites (vegetation plots, and AA sites), aerial imagery, project boundary, and metadata.
Products
The products of vegetation mapping projects are stored and managed in the National Park Service's Data Store, a repository for documents and publications relating to park resources. From the highlighted items below, click on the type of information you are looking for.
Last updated: October 9, 2018