Vegetation Inventory and Map for Denali National Park and Preserve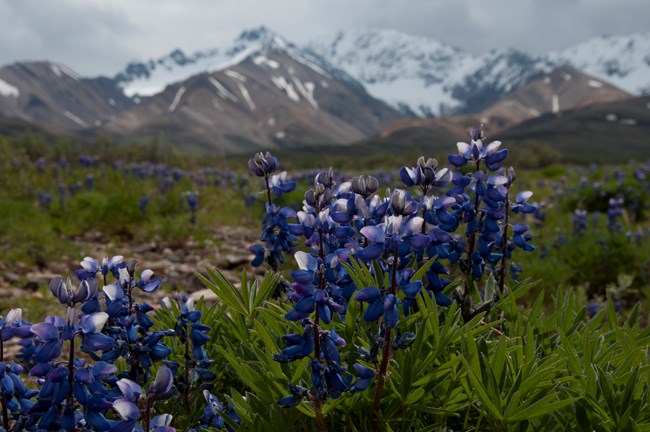 Overview
This subarctic wilderness is home to more than 1,500 species of vascular plants, mosses and lichens. They form the foundation of the park's ecosystems and define the habitat characteristics for all of the more famous and recognizable denizens of Denali National Park such as moose, wolves, eagles, caribou and grizzly bears. Without the rich and diverse vegetation communities that blanket the park landscape, this area would be entirely barren of animal life. Therefore, preserving the precious botanical resources of the park is central to conserving and maintaining the entire intact subarctic ecosystem here.
The development of the Denali National Park and Preserve landcover map involved collection and analysis of field verified datasets and the analysis and interpretation of remotely sensed imagery (satellite and aerial photography). A supervised digital image processing approach using the Maximum Likelihood (ML) classifier was performed on both Landsat TM and select SPOT XS scenes covering the study area. In addition to the detailed landcover map of 25 mapping classes, a more general 16 class landcover map was also created by combining ecologically and/or spectrally similar classes.
Products
The products of vegetation mapping projects are stored and managed in the National Park Service's Data Store, a repository for documents and publications relating to park resources. From the highlighted items below, click on the type of information you are looking for.
Last updated: July 2, 2018