Vegetation Inventory and Map for Coronado National Memorial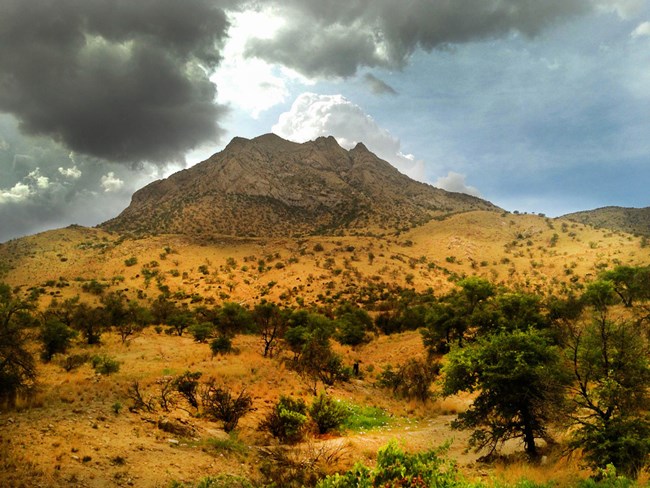 Overview
Coronado National Memorial is located in Cochise County, Arizona, at the southern end of the Huachuca Mountains. The memorial ranges across 4,750 acres and falls within the Apache Highlands ecoregion, a transition zone between the Sonoran and Chihuahuan deserts with high biological diversity. The park encompasses the low- to mid-elevation range of the Huachuca Mountains "sky island" associated with nearby Miller Peak. Elevation ranges from 4,750 feet in the grasslands, to 7,800 feet in the pine and oak woodlands/savannas.
Products
The park-based vegetation community classification was developed from both plot data and field-census polygon data (map units). An accuracy assessment was completed in 2016. Following accuracy assessment, final products were developed, including a report, a digital map, and full vegetation community ("association") descriptions. The final report includes methods, descriptions of vegetation types, vegetation key, map accuracy assessment results and contingency table, and map class description and visual guide.
The products of vegetation mapping projects are stored and managed in the National Park Service's Data Store, a repository for documents and publications relating to park resources. From the highlighted items below, click on the type of information you are looking for.
Last updated: February 25, 2022