Vegetation Inventory and Map for Cape Lookout National Seashore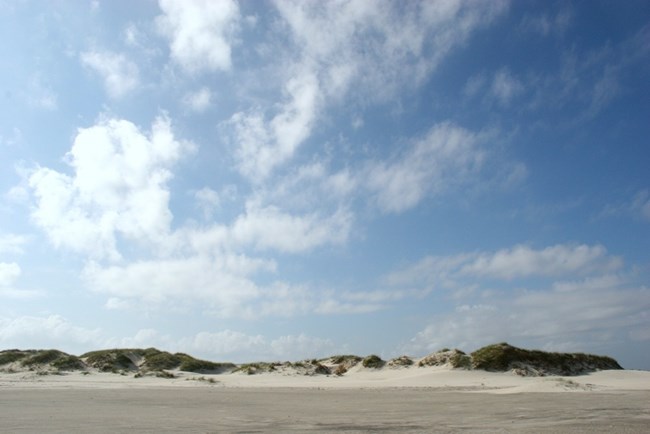 Overview
In the area near Portsmouth Village at Cape Lookout National Seashore, much of the land is awash at high tide; only a few areas support significant amounts vegetation. However, scattered groves of trees can be found on other parts of Core Banks and particularly at Guthries Hammock. The Cape Lookout Bight area and Shackleford Banks have large dunes which can protect vegetation from the damages of the ocean's salt spray. Thanks partially to these dunes, Shackleford Banks boasts the most extensive maritime forest in the park.
The Cape Lookout National Seashore Vegetation Inventory Project delivers many geospatial and vegetation data products, including an in-depth project report discussing methods and results, which include descriptions to vegetation associations, field keys to vegetation associations, map classification, and map-class descriptions. The suite of products also includes a database of vegetation plots, and accuracy assessment (AA) sites; digital images of field sites; digital aerial imagery; digital maps; a contingency table listing AA results; and a geodatabase of vegetation, field sites (vegetation plots, and AA sites), aerial imagery, project boundary, and metadata.
Products
The products of vegetation mapping projects are stored and managed in the National Park Service's Data Store, a repository for documents and publications relating to park resources. From the highlighted items below, click on the type of information you are looking for.
Last updated: November 5, 2018