Vegetation Inventory and Map for Booker T. Washington National Monument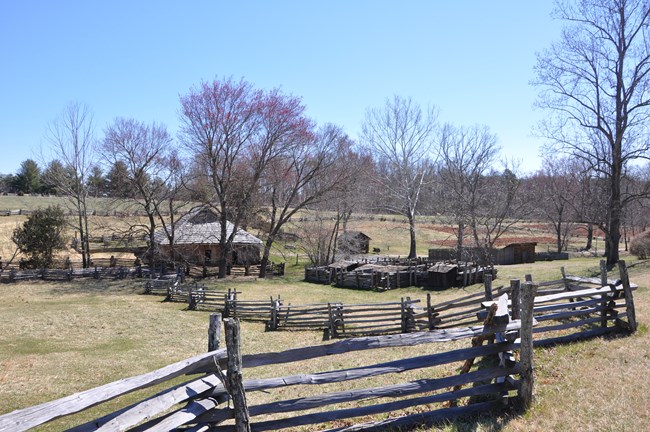 Overview
Booker T. Washington National Monument is located within the southern Piedmont of Virginia, near its boundary with the Blue Ridge Province. It was established as a national park in 1956 to preserve and protect the birth site and childhood home of educator and activist Booker T. Washington, who was born into slavery in 1856. The park provides a resource for public education and historic interpretation of the life of Booker T. Washington. It also preserves a piece of the region's rural character in the midst of increasing modern development along the Route 122 corridor.
The Booker T. Washington National Monument vegetation mapping project delivers many geospatial and vegetation data products, including an in-depth project report discussing methods and results, which include descriptions to vegetation associations, field keys to vegetation associations, map classification, and map-class descriptions. The suite of products also includes a database of vegetation plots, verification sites, validation sites, and accuracy assessment (AA) sites; digital images of field sites; field data sheets; digital aerial imagery; hardcopy and digital maps; a contingency table listing AA results; and a geodatabase of vegetation and land cover (map layer), field sites (vegetation plots, verification sites, validation sites, and AA sites), aerial imagery index, project boundary, and metadata.
Products
The products of vegetation mapping projects are stored and managed in the National Park Service's Data Store, a repository for documents and publications relating to park resources. From the highlighted items below, click on the type of information you are looking for.
Last updated: October 16, 2018