Vegetation Inventory and Map for Aztec Ruins National Monument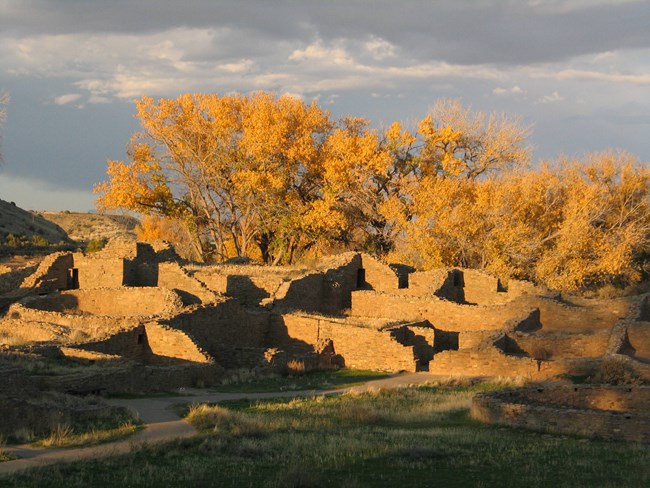 Overview
Aztec Ruins National Monument encompasses 320 acres in northwestern New Mexico and straddles the boundary of the City of Aztec. The monument was established in 1923 for its significant physical remains of Ancestral Puebloan culture and was designated a World Heritage Site in 1987 because of its status as a Chacoan outlier.
This work is a natural extension of earlier work that reported 100 species of plants in communities representing uplands, riparian zones, and urban interfaces. In 2005, this project began to develop classification and mapping of the plant communities in the study area. This report documents those efforts and includes an updated list of plant species. To classify the vegetation, 18 representative plots were located throughout the approximately 130-ha project area. These plots were sampled during the summer and fall of 2006. Analysis of the plot data showed 14 distinct National Vegetation Classification plant associations.
Products
The products of vegetation mapping projects are stored and managed in the National Park Service's Data Store, a repository for documents and publications relating to park resources. From the highlighted items below, click on the type of information you are looking for.
Last updated: October 16, 2018