Vegetation Inventory and Map for Acadia National Park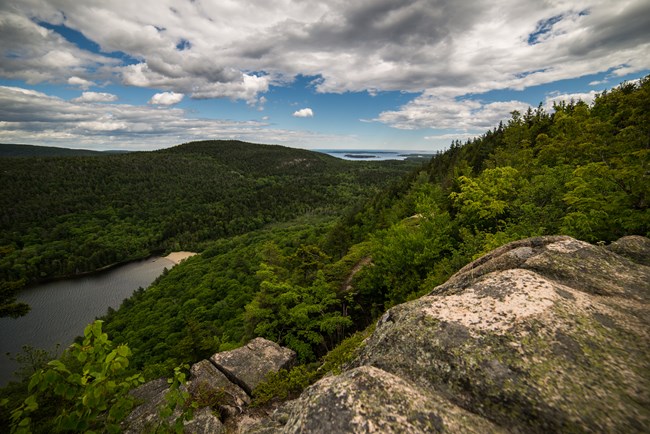 Overview
Acadia National Park is situated near the boundary of two major biogeographic regions and contains a unique mixture of northern and southern plant species. A new vegetation map of the park was created in 2003 through a joint effort of the National Park Service, U.S. Geological Survey-Biological Resources Division, Maine Natural Areas Program, and The Nature Conservancy.
Extensive field sampling was conducted to understand the local expression of vegetation types of the park. Samples from 179 vegetation sampling plots were collected during 1997–99 field seasons and subsequently analyzed with previously collected plot data. Fifty-three natural/semi-natural vegetation communities are recognized and described in detail in the vegetation report. This report also includes methods, descriptions of vegetation types, vegetation key, map accuracy assessment results and contingency table, and map class description and visual guide.
Products
The products of vegetation mapping projects are stored and managed in the National Park Service's Data Store, a repository for documents and publications relating to park resources. From the highlighted items below, click on the type of information you are looking for.
Last updated: September 19, 2018