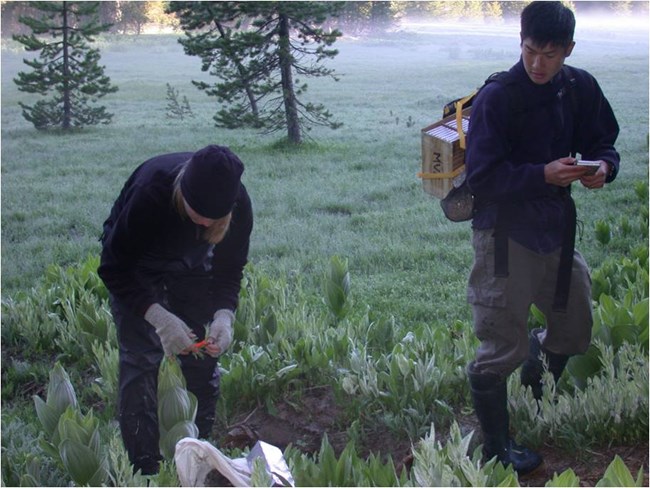 Natural Resource Inventories
When the Inventory & Monitoring Program started, a set of 12 basic inventories was identified to help us better understand and manage park natural resources. These inventories were point-in-time surveys to learn about the location or condition of certain resources, including the presence, distribution, or status of plants and animals, air, water, soils, landforms, and climate.

Inventories conducted by the Sierra Nevada Network provided a starting point for long-term monitoring and management. Between 2000 and 2007, we conducted species inventories that targeted gaps in information for vascular plants and vertebrates. See the Inventory Reports page to learn more about our inventory results.