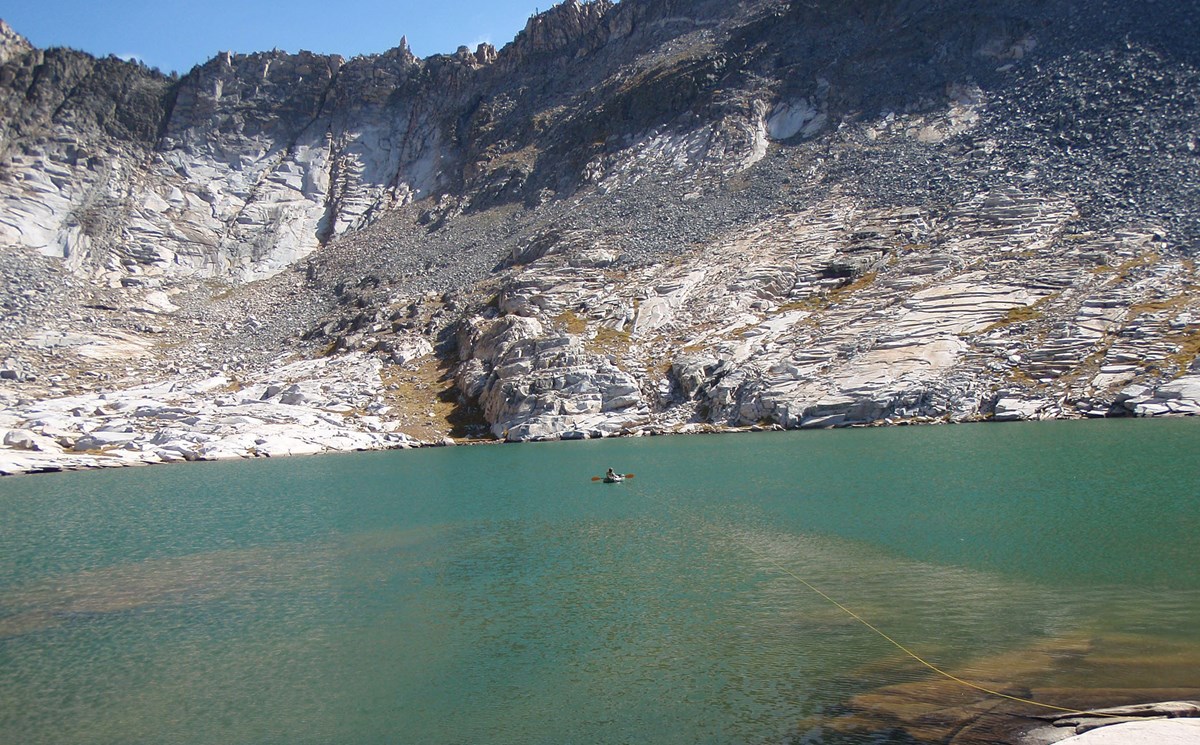 Overview
Sequoia, Kings Canyon, and Yosemite national parks protect more than 1,200 lakes that have some of the highest water quality in the Sierra Nevada. Lakes provide habitat for aquatic and terrestrial organisms, including declining amphibian species. They are important to regional water supplies, and are popular visitor destinations. Despite their protected status in national parks, they are threatened by air pollution and climate change.
Each summer, field scientists hike to remote lakes scattered throughout the high country of these parks, collecting water samples and surveying shorelines for amphibians. With the samples they collect, we measure numerous water quality parameters, and one type of pollutant we measure is nutrients, such as nitrogen. Excess nutrients from air pollution increase algal growth, which reduces the clarity of clear, blue mountain lakes. Changes in nutrients and algae may also have effects on the larger food web of plants and animals that rely on these lakes.
This monitoring project enables us to track water quality trends, evaluate the effectiveness of environmental policies on park lakes, and provide information that informs park management decisions regarding lakes and the animals and plants that rely on them.