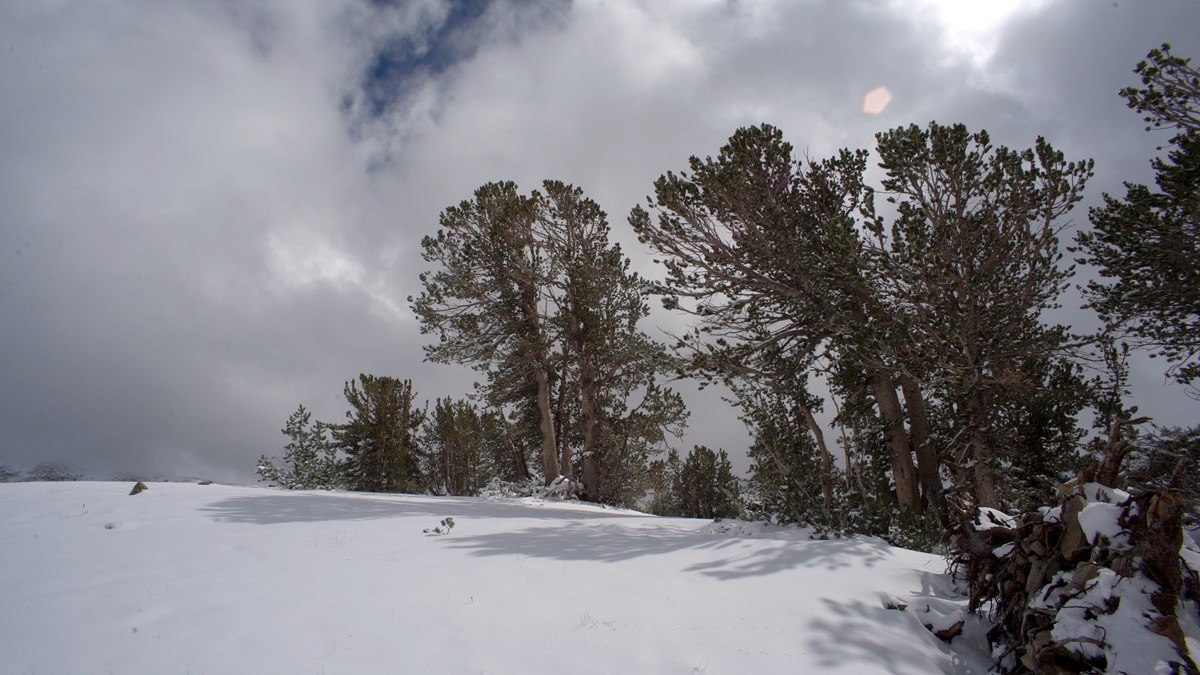 Overview
High-elevation subalpine forests define the upper limit of tree growth in the Sierra Nevada. While these trees intermingle with other tree species at their lower edges, at their upper limits, known as treeline, they usually grow in single-species stands. They must withstand harsh growing conditions, including cold temperatures, severe winds, and a short growing season. The two high-elevation species we monitor are foxtail pine and whitebark pine.
These trees are known as white pines or "five-needle" pines, as their needles grow in bundles of five. These pines play important roles where they grow, regulating processes such as snowmelt and stream flow and providing habitat and food for birds and mammals.
All western species of five-needle white pines are threatened by an invasive pathogen that causes the disease white pine blister rust. The threats of blister rust and mountain pine beetle coupled with projections of increased temperature and changes in type and timing of precipitation heighten the importance of monitoring white pine forests. Information about the health of these forests and how they are changing helps park managers work with partners within the region to plan for and address anticipated declines in these iconic forests.