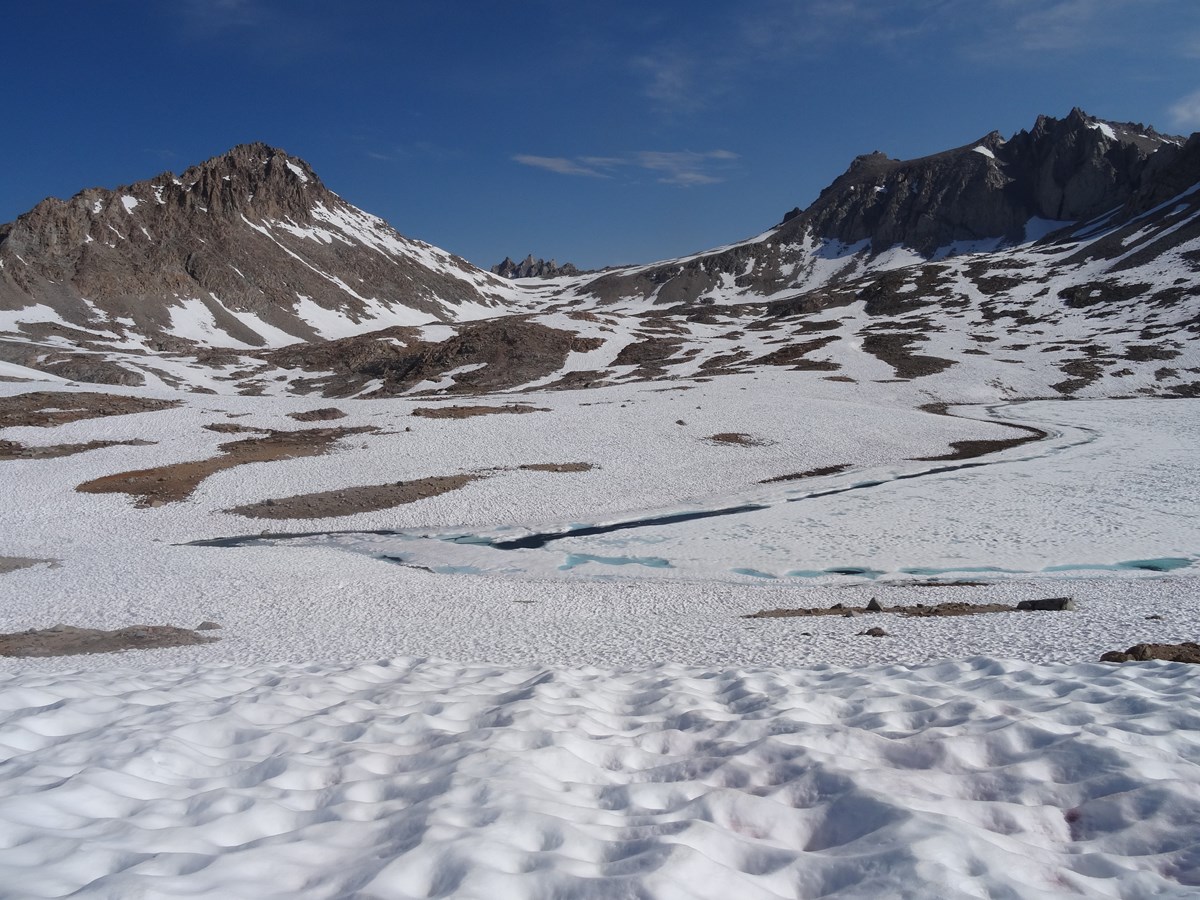 Overview
Climate is a major driver of Sierra Nevada ecosystems, with temperature and precipitation being the most important factors. Current patterns of vegetation, streamflow, fire regimes, nutrient cycling, soils, and animal distributions are determined largely by cumulative effects of past and present climates.
Climate change is anticipated to have pronounced effects in the Sierra Nevada. Warming temperatures are already resulting in more of the region's precipitation falling as rain rather than snow, decreasing snowpack water content, and an earlier melt of the snowpack. The Sierra Nevada snowpack has a critical role in providing the region a natural reservoir that releases water gradually as snow melts through the spring and early summer seasons.
Tracking changes in both short-term weather conditions (such as current temperature and recent precipitation) and long-term climate patterns is critical information for park managers. For example, accurate climate and weather data inform decisions related to fire management, pack stock grazing in meadows, non-native plant control, and park facilities opening and closing dates. Scientists and managers use climate data to better understand and interpret changes in other indicators monitored, such as river hydrology, bird populations, and forests.