Inventory and Monitoring at Golden Gate National Recreation Area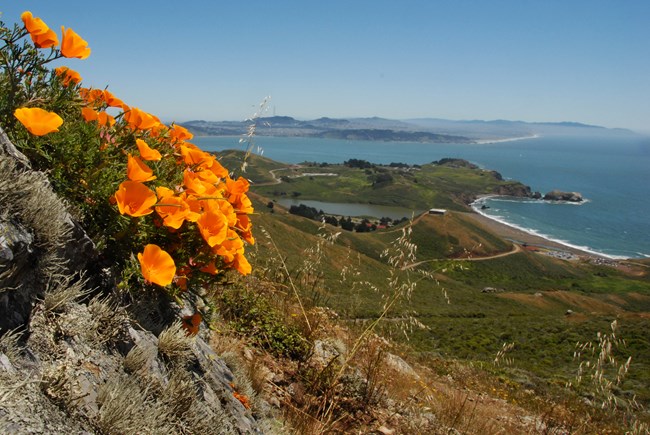 Golden Gate National Recreation Area encompasses approximately 80,000 acres of coastal lands in the San Francisco Bay Area. One of the largest urban national park units, Golden Gate is comprised of a number of sites spanning three counties: Marin, San Francisco, and San Mateo Counties. The park is also bordered by two National Marine Sanctuaries and is part of the UNESCO Golden Gate Biosphere Reserve, named one of 25 global biodiversity hotspots.
Located within a highly diverse and urban population center, Golden Gate National Recreation Area receives over 15 million visitors each year. Intense human use and encroachment of invasive species are hence among some of the most significant threats to the park's natural resources.
Last updated: January 10, 2020