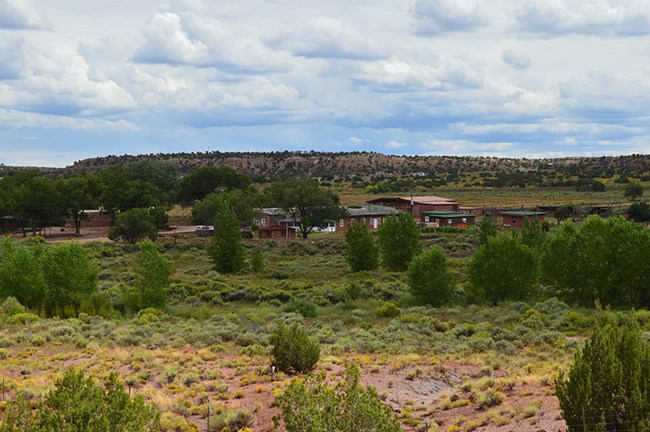 Hubbell Trading Post National Historic Site encompasses 161 acres (65 ha) on the Navajo Nation in northeastern Arizona. First designated as a National Historic Landmark in 1960, it was later designated as a National Historic Site in 1965. Located in the Ganado Valley at the base of Defiance Plateau, Hubbell Trading Post is the oldest continuously operating trading post on the Navajo Nation.
Shrubland communities predominate at Hubbell, with a small area pinyon-juniper woodland. Much of the natural landscape at the park had been heavily manipulated by humans, who grazed livestock here and cultivated the land. However, after the NPS fenced out livestock, native plants and animals became more abundant.
Hubbell Trading Post NHS supports 2 amphibians, 86 birds, 5 fishes, 4 mammals, and 4 reptile species. The main water resource in the park is the intermittent flow in Pueblo Colorado Wash.
Monitored Here
---
---
Species Lists