Natural Resource Data Series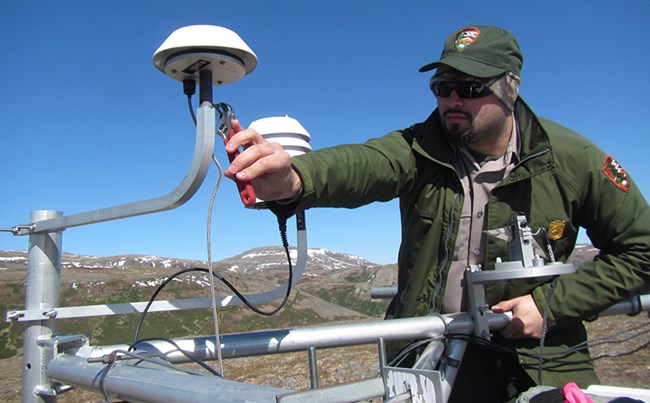 The Natural Resource Data Series (NRDS) is a non-scholarly series intended for the timely release of data sets and data summaries that may be preliminary in nature.
Reports may be published in the NRDS if the methods for collection are described or cited within the report and have undergone appropriate review. Use of this series is no longer limited to only data collected following Inventory & Monitoring Division (IMD) protocols. If data are collected following peer-reviewed and published methods, material can be published in the NRDS.
"Appropriate review" is determined by the report's peer review manager. In general, NPS and IMD peer review guidance allows (or directs) the following:
NRDS reports that present data that are collected and analyzed according to peer reviewed and published I&M protocols are exempt from peer review as per NPS Director's Order 11B.
Because "protocol" does not have an official definition beyond IMD, NRDS reports that are based on peer-reviewed protocols published by other programs, divisions, or agencies may be exempt from peer review. Potential sources of peer-reviewed procedures may be included in SOPs, study plans, quality assurance plans, instruction manuals or other documents and should be cited as appropriate in the NRDS report.
For reports based on methods that have not been peer-reviewed and published, the methods must be fully described in the NRDS report and the report must be peer reviewed. This ensures that any preliminary data published in the NRDS meet the requirement of being collected according to peer-reviewed and published methods.
Reports that include interpretation of findings, or management or science recommendations, remain out-of-scope for the NRDS. Reports with such content may be redirected to the
Natural Resource Report
series at the series manager's discretion and in consultation with report authors. Examples of reports in this series include
Periodic or annual data summary reports of certified or approved data collected under long-term monitoring efforts.
Preliminary data summary reports used to release and document provisional data for use by the National Park Service or partners before completion of all QA/QC, as specified in a protocol's quality assurance plan.
The Natural Resource Data Series differs from Natural Resource Reports, which are peer reviewed and include analysis and interpretive discussion.
Published Natural Resource Data Series Reports
Click on a panel to see reports published each year in the series.
Last updated: May 12, 2022