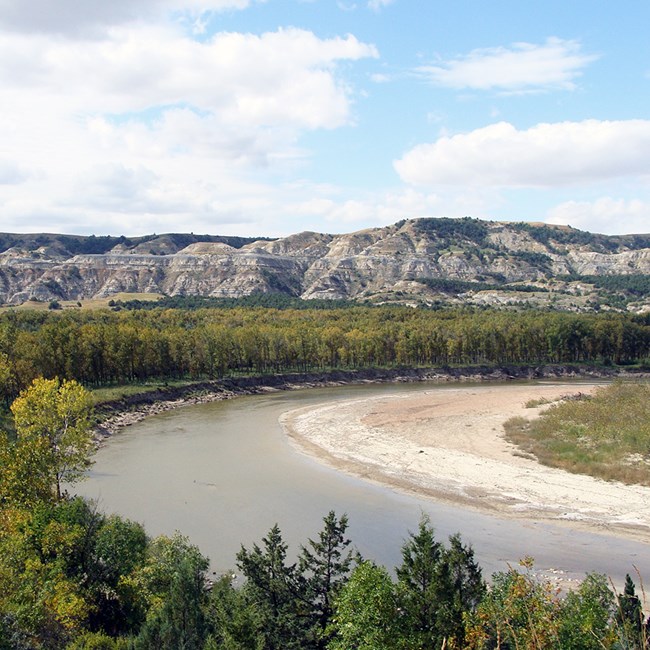 Theodore Roosevelt National Park protects 70,446 acres in the Little Missouri Badlands of western North Dakota as a memorial to its namesake who made significant contributions to the conservation movement. Its rugged badland-type topography hosts a wide variety of landcover types including native prairie, forest, riparian, barren areas, and shrubland. A 1997-1998 vegetation mapping project found that six of its 35 vegetation types are considered globally rare.
With its free-ranging herds of bison, elk, mule deer, white-tailed deer, pronghorn, and bighorn sheep, the park is well known for its wildlife. It also contains 1,235 acres of black-tailed prairie dog towns, a free-ranging herd of horses, and a small herd of long-horn steers.
The spread of exotic plants is a major concern to the park as is water quality in the 21 miles of the Little Missouri River that runs through the park. Other natural resource concerns are air quality due to energy development, fire suppression, and overgrazing due to the absence of natural predators.

We monitor air quality, landbirds, plant communities, water quality, and weather and climate in this park.