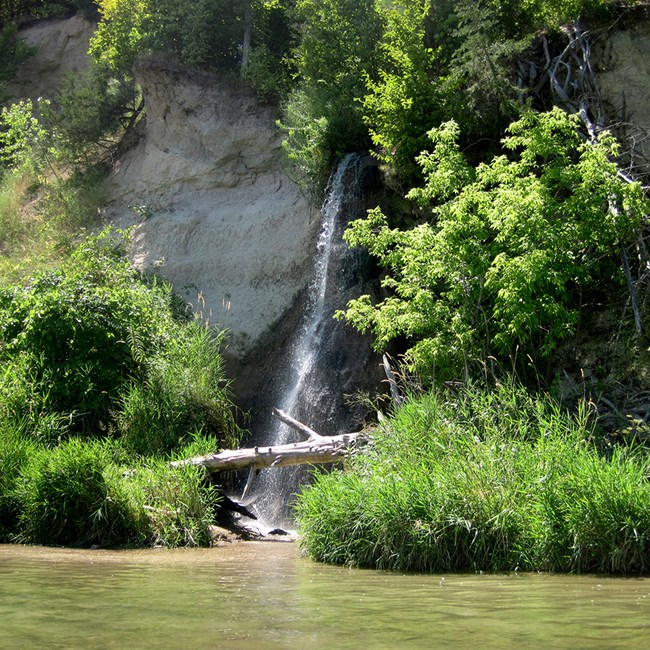 Niobrara National Scenic River is a 76-mile long park located in rural north-central Nebraska. It was established to preserve the river, and to provide a variety of recreational and educational opportunities including public access that does not adversely impact the river's resources.
The park is unique because it is an ecological crossroads in which six distinct ecosystems and their associated flora and fauna mix. These include the northern boreal forest, eastern deciduous forest, ponderosa pine forest, tallgrass prairie, mixed-grass prairie, and shortgrass prairie. As a result of this intersection, the park natural resources are quite diverse, including the federally endangered interior least tern and threatened piping plover, and other locally rare species such as the river otter.
Altered Niobrara River hydrography due to dams both within and outside the park boundaries have contributed to instream flow issues and concerns over recreation, fish abundance and movements, and wildlife habitat. We monitor landbirds, water quality, and weather and climate at this park.