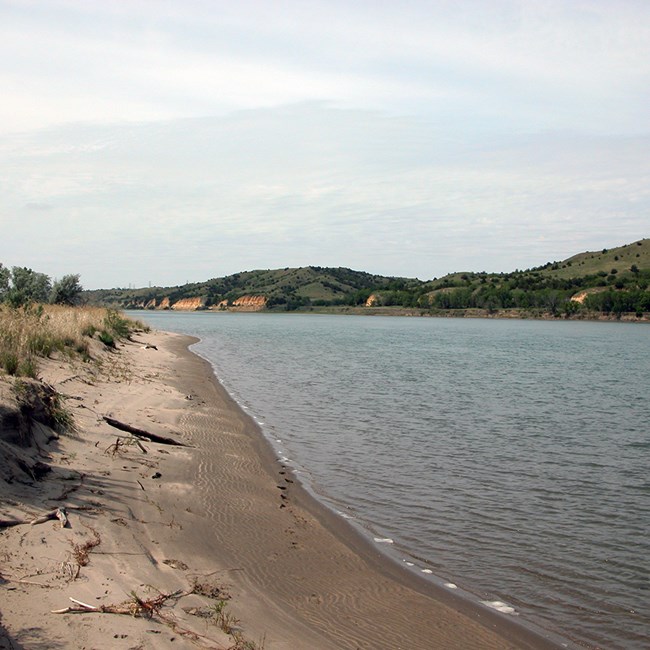 Missouri National Recreational River was established to protect two of the remaining free-flowing sections of the Missouri River. It consists of a 59-mile eastern reach stretching from Yankton, South Dakota to Ponca, Nebraska and a 39-mile western reach within Nebraska stretching from Fort Randall Dam to Lewis and Clark Lake, including the lower portions of the Niobrara River and Verdigre Creek.
Less than one-third of the Missouri is undammed and unchannelized so the park has some of the best remaining examples of the river in its natural state. The park also contains more federally-listed threatened and endangered species than any other park in the Northern Great Plains Network, including piping plover, interior least tern, and pallid sturgeon.
The most significant natural resource issue to the park is the unnatural flow regime (e.g., altered hydrograph and dams) of the Missouri River and the consequential negative effects on natural conditions and processes. Bankline management, encroachment of exotic plants, and water quality are all of concern.
We monitor landbirds, water quality, and weather and climate at this park.