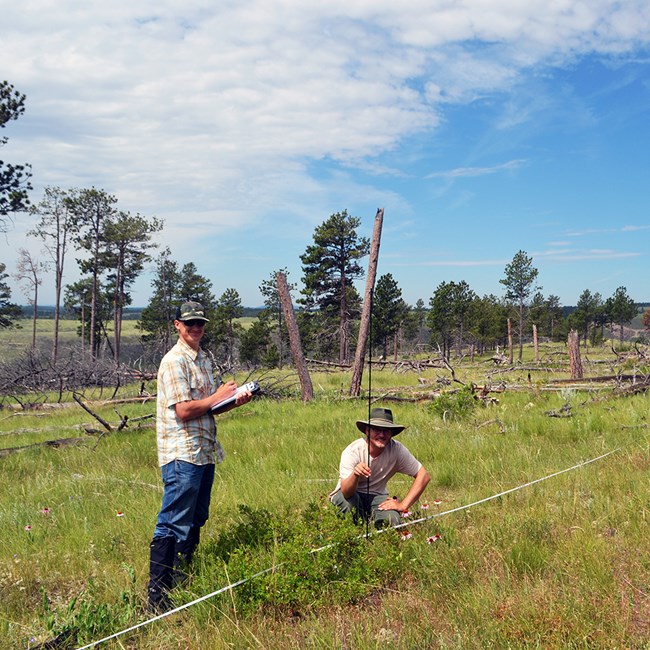 Jewel Cave National Monument is a 1,274 acre park located in the southwestern Black Hills.Land prospectors found the cave around 1900 when they discovered air blowing out of a small hole above Hell Canyon. With over 162 miles of passages surveyed, it is the third longest cave in the world.
The landscape above the cave is dominated by ponderosa pine interspersed with mixed-grass meadows. In August 2000, the 83,503-acre Jasper Fire burned through a large portion of the western Black Hills drastically changing the vegetation and affecting wildlife communities.
A wide variety of birds, butterflies, amphibians, reptiles, and mammals were inventoried at the park. Jewel Cave also supports one of the largest colonies of Townsend's big-eared bats in the world.
We monitor landbirds, plant communities, and weather and climate at this park.