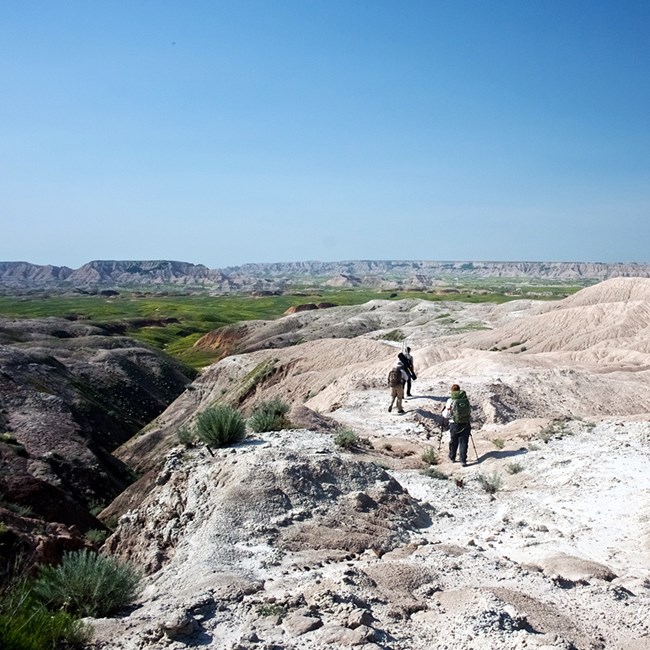 Located in sparsely populated southwestern South Dakota, Badlands National Park consists of 242,756 acres of sharply eroded buttes, pinnacles, and spires interspersed with one of the largest protected mixed-grass prairie in the United States. Approximately 46% of the park has been mapped as barren badlands with an equal amount mapped as native prairie. These barren Badlands, along with the associated fossils, are widely viewed as the most significant natural resources in the park. However, the mixed-grass prairie ecosystem is also recognized as important.
At a regional scale, the park is significant because of the large prairie dog complexes, bison grazing, and the use of fire in maintaining the ecosystem. The endangered black-footed ferret makes the park globally important.
We monitor air quality, landbirds, plant communities, and weather and climate at this park.