Rare Plant Monitoring along the Appalachian Trail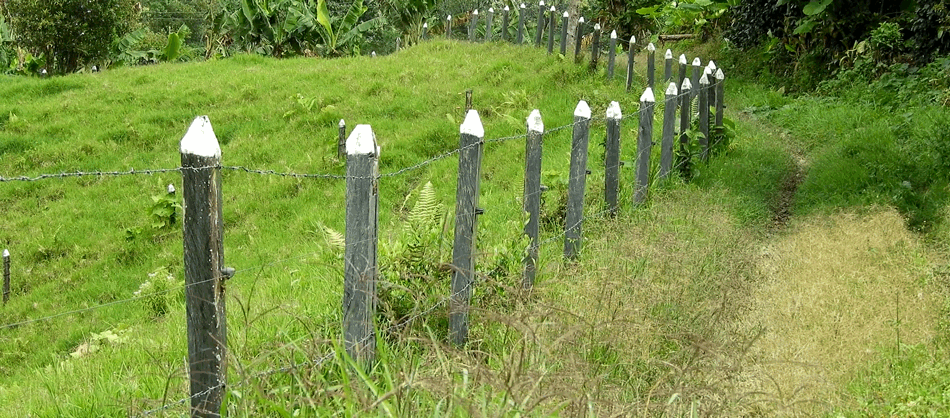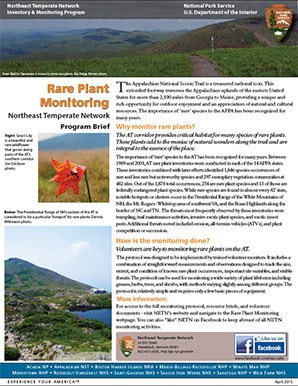 Overview
The Appalachian National Scenic Trail is a treasured national icon. This extended footway traverses the Appalachian uplands of the eastern United States for more than 2100 miles from Georgia to Maine, providing a unique and rich opportunity for outdoor enjoyment and appreciation of natural and cultural resources.
This program focuses monitoring efforts on Rare, Threatened, and Endangered (RTE) plant species occurrences within the Trail corridor, defined as land within 500 feet on either side of the Trail, and any adjacent land acquired by the Appalachian Trail Park Office. Plant species occurrences are selected for monitoring using a prioritization method developed by program staff. Rare species are an important Trail resource. In 2004, the NPS I&M Network convened a meeting of Trail resource managers and monitoring staff to prioritize "Vital Signs" for resource monitoring. Priority Rare, Threatened or Endangered (RTE) Species as a "Category 2" were selected to be monitored after higher priority "Category 1" Vital Sign monitoring.
Most of the rare species occurrences are plants. While rare plants are found in every Trail state, notable hotspots or clusters of rare species occur in the Presidential Range of the White Mountains of NH, the Mt. Rogers-Whitetop area of southwest VA, and the Roan Mountain area along the border of NC and TN. Most endangered rare plants are threatened by multiple causes.
NETN Rare Plant Monitoring Materials
Click on the links below to view protocols, reports, briefs, and other materials
Last updated: December 5, 2019