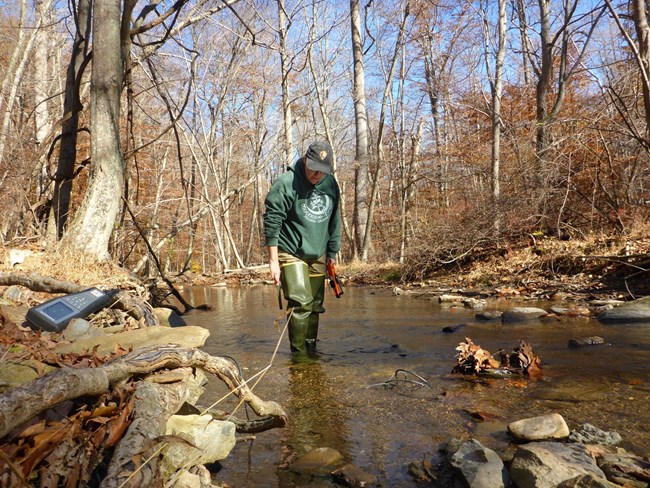 The entire National Capital Region Network (NCRN) is part of the 64,000 square mile watershed of the Chesapeake Bay, the largest estuary in the United States. The vast majority of NCRN park streams fall within the Potomac River watershed, the Bay's second-largest tributary, and a few small parts of National Capital Parks - East (the Suitland Parkway and Baltimore and Washington Parkway) lie within the Patuxent River watershed.
Jump to:
Water Documents & Data
Water Visualizer
Quick Reads
Water chemistry, nutrient dynamics, and surface water dynamics can all effect the productivity of ecosystems, shift the abundance and distribution of species, and alter nutrient cycles. All are important in maintaining a healthy habitat for aquatic organisms, wildlife, plants, and humans.