Stream Biota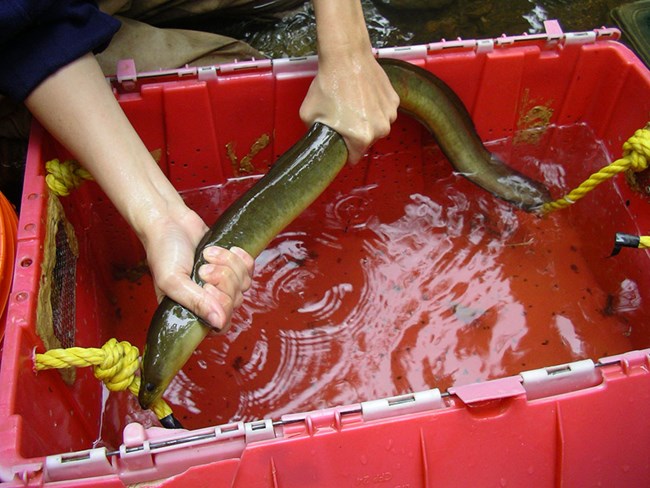 Importance
Water quality, aquatic communities, and aquatic habitats indicate a great deal about the condition of a stream and its watershed. Fish and benthic macroinvertebrates are sensitive to low-level chemical, physical, and biological disturbances and therefore function as continuous monitors of system integrity. They are sensitive to water quality changes that chemical monitoring alone may fail to detect. The physical habitat structure and water quality in turn serve as the abiotic habitat template upon which fish and benthic macroinvertebrates must live. Together these three components (stream physical habitat, fish, and benthic macroinvertebrates) are the basis of the biological stream survey protocol.
Jump to:
Fish Resource Briefs
Macroinvertebrate Resource Briefs
Stream Physical Habitat Resource Briefs
Reports & Data
Quick Reads
Monitoring
The NCRN monitored using the biological stream survey protocol between 2007 and 2014. Monitoring sites were spread across Antietam National Battlefield, Catoctin Mountain Park, George Washington Memorial Parkway, Harpers Ferry National Historical Park, Manassas National Battlefield Park, Monocacy National Battlefield, National Capital Parks - East, Prince William Forest Park, Rock Creek Park, and Wolf Trap National Park for the Performing Arts. Baseline monitoring data for thirty-seven sites is now available.
Last updated: March 6, 2019