Birds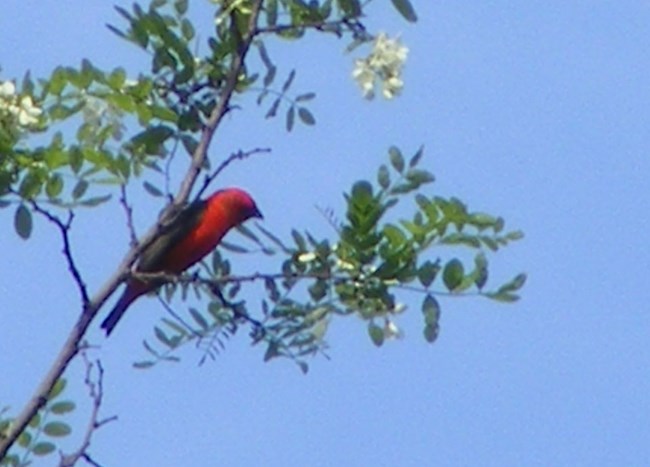 Birds are a valuable part of NCRN park ecosystems that also tell us a lot about the condition of our forests. Outside of parks the degradation, destruction, and fragmentation of forests by development and suburbanization has led to regional and local declines in some populations of forest-nesting bird species and an increase in the use of more stable park forest habitats. Yet park forests are not without their own challenges. Deer browse, tree diseases, insect pests, and invasive exotic plants have reduced nesting sites, food sources, and other parts of a valuable habitat.
Jump to:
Bird Species Lists
Bird Resource Briefs & Reports
Quick Reads
Monitoring
Forest Birds
The NCRN has monitored birds since 2007 at many of the same forest sites used in NCRN forest vegetation monitoring. As a result, this monitoring only accounts for bird species found in forests. Birds are monitored at approximately 385 plots twice every summer for a total of ~770 visits a year. Our hybrid monitoring design uses point-count data recorded in two distance classes: near (under 50 meters) and far (50-100 meters). This approach greatly simplifies the task of measuring distances: it is necessary only to determine if detected birds are within or beyond a specified distance. Using this data, the NCRN calculates long-term trends in bird density and abundance across the network.
Last updated: May 18, 2022