Amphibians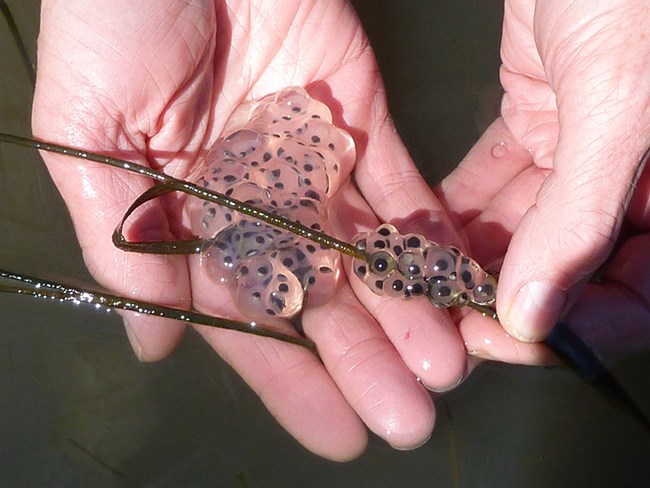 Amphibians (frogs, toads, and salamanders) are good indicators of environmental changes. They are closely tied to both land and aquatic habitats and are sensitive to factors such as pollution, drought, habitat loss, and disease. In the rapidly urbanizing region around Washington, DC, the potential for multiple and interacting stressors is significant. These factors may cause changes in amphibian distribution, numbers, and the diversity of species at a given site (species richness). They may also cause increases in diseases and malformations.
Amphibians play an important role in the food web, serving as prey for many fish, reptile, bird, and mammal species and in turn eating a wide variety of vertebrate and invertebrate species.

Jump to:
Amphibian Resource Briefs
Amphibian Reports
Quick Reads
Monitoring
NCRN monitors amphibians in both streams and wetlands. Wetlands are visited four times a year—twice in spring to do visual surveys for egg masses and adult amphibians and twice in summer to dip-net for larval amphibians. Streams are visited twice each year—leaf litter is searched and cover objects are turned to find adult salamanders. Any amphibian malformations are recorded.
Last updated: December 13, 2017