Inventory and Monitoring at Redwood National Park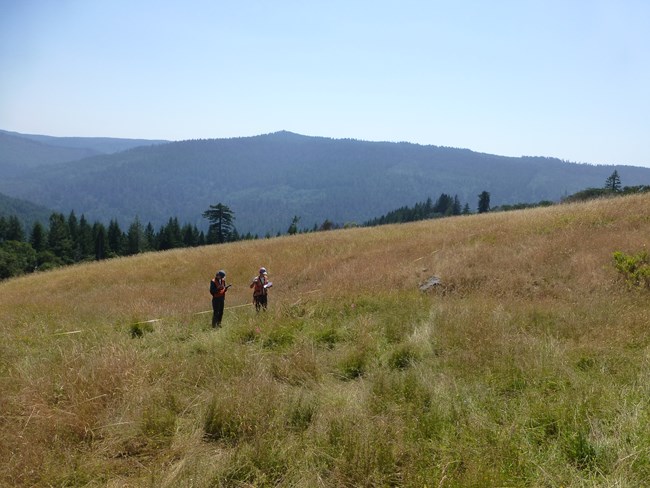 Redwood National and State Parks are best known for their majestic towering coast redwood trees, and old growth forest ecosystems. However, the parks actually include a wide variety of habitats such as oak woodlands, grassland prairies, wide rivers, and rocky coastline. This diversity is reflected in the many monitoring programs undertaken by the Klamath Inventory and Monitoring Network.

The parks have many natural resource management challenges, including those stemming from a historical legacy of intensive logging and altered fire regimes. This has allowed invasive species to spread as well as creating pockets of old growth redwood forest that have become isolated from one another. Sudden Oak Death is also a natural resource concern for the parks. Restoration projects to enhance water quality and creek habitats are underway to support populations of threatened Chinook salmon.

Data from the Klamath Inventory and Monitoring Networks programs balance the immediate needs of park managers for current information and the need for insight into the changes occurring over time, in order to make informed decisions about long term stewardship of these special parks and iconic giants.
Publications
Monitoring Reports
Early Detection of Invasive Species
Lake Water Quality & Aquatic Communities
Rocky Intertidal Communities
Stream Water Quality & Aquatic Communities
Last updated: July 23, 2018