Glaciers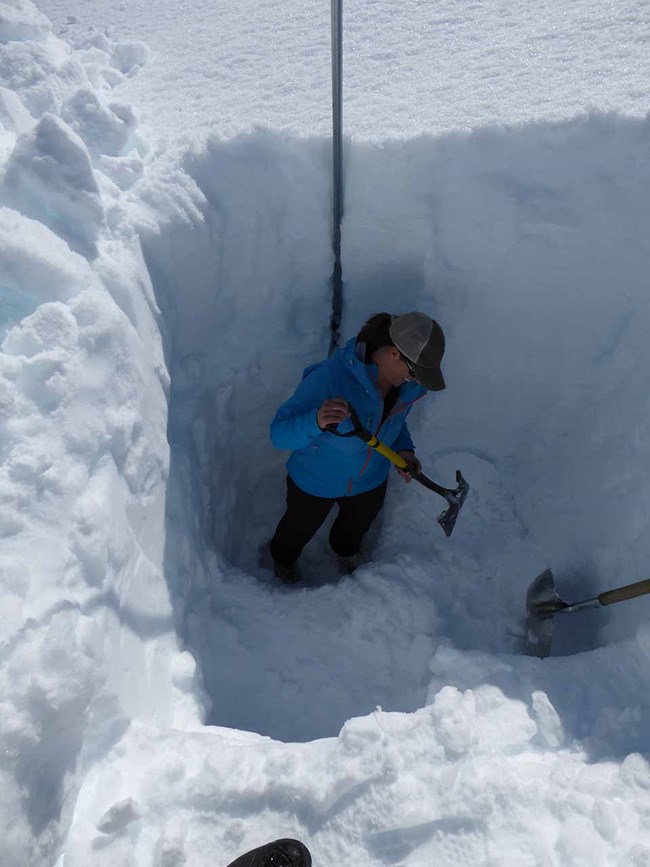 Glaciers and glacier systems are dominant and dynamic physical features in Denali and Wrangell-St. Elias national parks and preserves and are a driver of landform and ecosystem change. Glaciers are inextricably tied to climate and the hydrological cycle, providing significant hydrologic base flow to major rivers in Central Alaska. Because land-terminating glacier systems are regulated primarily by climate fluctuations, they provide a reliable record of long-term climate change that has already occurred. Tidewater-terminating glaciers have more complicated dynamics influenced strongly by their interaction with the ocean.
Mass balance is measured twice annually on Kahiltna Glacier (Denali) and Kennicott Glacier (Wrangell-St Elias). The work on Kahiltna Glacier began in 1991 and has been expanded in recent years. The work on Kennicott Glacier began in 2015. Terminus mapping is completed for both parks using aerial and satellite imagery every decade or so. In addition, repeated measurements are taken on several focus glaciers throughout the park to measure changes in surface elevation.
We monitor glaciers in Denali and Wrangell-St Elias national parks and preserves.
Check out this story map on monitoring change in glaciers in Alaska's parks.
Contact: Michael Loso