Bald Eagles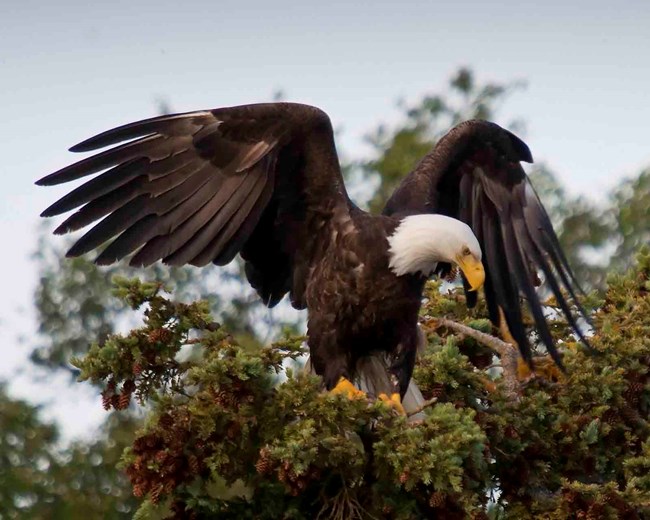 When it comes to monitoring animal species in the Central Alaska Network, we chose species that are spread across the trophic levels of park ecosystems. By doing this we will have a better chance of observing change wherever it may come in the park ecosystems because while we can try to forecast what change may occur, we never know where, or it what form change may manifest itself in park ecosystems.
Bald Eagles are the raptor species that is monitored in Wrangell-St Elias National Park and Preserve, while Golden Eagles are monitored in Denali National Park and Preserve, and Peregrine Falcons are monitored in Yukon-Charley Rivers National Preserve. Bald Eagles are a high-profile species dependent on resources along the Copper River. They are ecologically interesting because they nest at the northern edge of the species range. Bald Eagles are top-trophic-level predators and they often respond quickly to changes in their environment by changing their breeding activities.
Specific monitoring objectives are to:
Determine annual levels of nesting territory occupancy, nesting success, and overall population productivity.
Describe historic levels and monitor current levels of environmental contaminants (including mercury) and eggshell thickness every five years.
We monitor Bald Eagles in Wrangell-St Elias National Park and Preserve.
Contact: Judy Putera
Last updated: December 23, 2019