Air Quality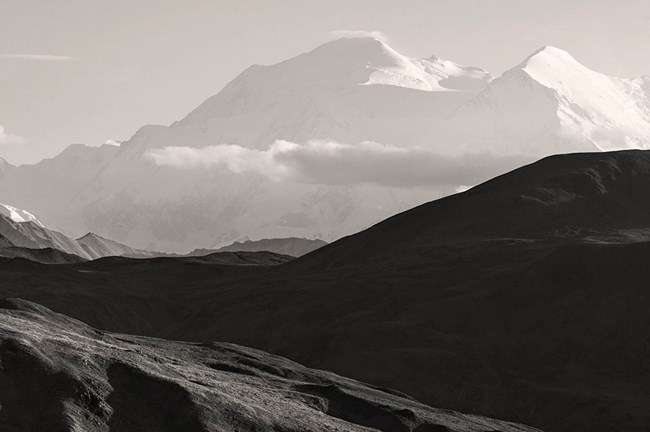 Denali National Park and Preserve is designated as a Class I area under the Clean Air Act (where the most stringent standards apply) and has been the site of air quality monitoring since 1980.
The National Atmospheric Deposition Program (NADP), established to track acid precipitation throughout the nation, was the first program represented in Denali. NADP instruments were installed near park headquarters in June 1980. In August 1986, a stacked filter unit aerosol sampler was installed near the NADP instruments as a precursor to aerosol sampling conducted by the IMPROVE network. In July 1987 continuous ozone and meteorological monitoring began through the NPS nationwide gaseous pollutant monitoring network, and the stacked filter unit was replaced by a full set of IMPROVE aerosol samplers the following March. The EPA Clean Air Status and Trends Network (CASTNET), formerly named the National Dry Deposition Network, began sampling sulfur and nitrogen compounds in July 1998.

The annual pattern of most airborne contaminant concentrations in Denali shows a summertime low and a peak in the late winter and early spring. These seasonal trends are consistent with known patterns of international contaminant transport directly across the Pacific Ocean, or up and over the Arctic Ocean in a phenomenon called Arctic haze. Local and regional sources also contribute to the mix, though the total amounts are relatively low. Some contaminants that occur at very low concentrations in the air are persistent enough to accumulate in park ecosystems over time. Mercury, for example, has been found at higher-than-expected levels in park fish, though not at concentrations that exceed human health thresholds established by the Alaska Department of Health and Social Services. In addition to human-caused emissions detected in the park each year, Denali's instruments also monitor naturally occurring events, such as smoke from wildland fires. Smoke has been measured from wildfires as far away as Russia and Indonesia.

We monitor air quality in Denali National Park and Preserve to track the spatial and temporal trends of airborne contaminant concentrations through a nationwide array of monitoring stations.

Check out the webcam (available seasonally) to check out the view.
Contact: Andrea Blakesley
Last updated: January 30, 2019