Lagoon Communities and Ecosystems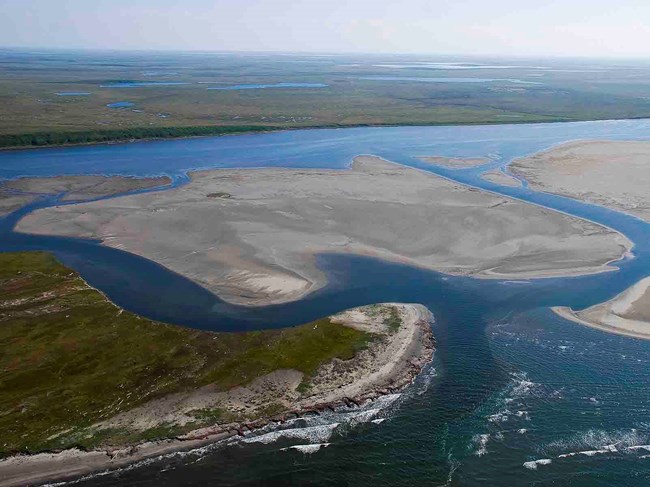 Lagoons make up about a third of Alaska's Arctic coastline. These dynamic coastal lagoons are a critically important ecosystem in the region because they support populations of birds, fishes, and invertebrates, and are used by both terrestrial and marine mammals. They also support seasonal traditional subsistence activities for Alaska Natives and serve as navigational pathways throughout the year by local village residents.

We monitor lagoon communities in Bering Land Bridge National Preserve and Cape Krusenstern National Monument to document:
Trends in lagoon water chemistry and lagoon connectivity with the marine environment
Trends in fish community composition and patterns of lagoon use
Changes in aquatic food web and trophic dynamics
Changes in contaminants levels in fish
Contact: Tahzay Jones
Visit our keyboard shortcuts docs for details
Duration:

7 minutes, 13 seconds
Lagoons are relatively understudied in the Arctic, and to this point scientists with the National Park Service and Wildlife Conservation Society are learning just how dynamic these environment are. Learn about the ongoing research of these lagoons in the video and learn more about our cooperative effort with Wildlife Conservation Society to monitor these vital landscape features.
Last updated: December 1, 2020