Outdoor Activities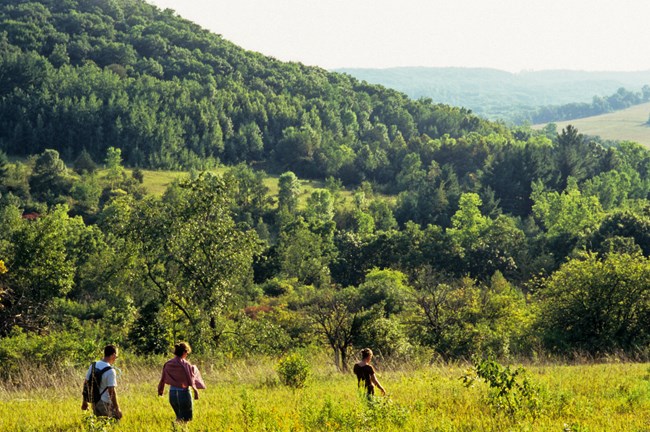 The Ice Age NST is primarily a hiking trail. Activities to enjoy include:
•Hiking and Backpacking
•Birdwatching and Nature Walks
•Cross Country Skiing and Snowshoeing
•Stargazing and Wildlife Viewing
•Camping (See below)
•Hunting and Fishing (See below)
Some rail-trail segments, short sections of hardened surface, or sections that are parts of previously established multiple-use trails may allow:
•Biking, Horse Riding, and Snowmobile use
Camping:
Opportunities for camping along the Ice Age NST vary greatly. In some areas camping is allowed anywhere along the trail; in others only at designated sites. These facilities may be spaced quite far apart. Along such segments it may be difficult to find any place to camp legally. You should plan your multi-day hike carefully.
Hunting and Fishing:
Many areas through which the Ice Age NST passes are legally open to hunting during the proper seasons. Trail users should check in advance with the local land manager regarding use of specific segments during hunting seasons. You are encouraged to wear "hunter's orange" while using segments open to hunting.
A Wisconsin fishing license is required for fishing in the many lakes and streams along the trail


Last updated: December 18, 2017