National Natural Landmarks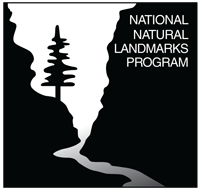 The Secretary of Interior has designated over 600 sites as National Natural Landmarks in recognition of their outstanding biological or geological features. They illustrate the diversity of the country's landscape and tell the story of our natural heritage. Found in both rural and urban settings, some have public access while others do not. National Natural Landmarks highlight the location and significance of America's natural features so that we may safeguard these sites today and in the future.
Eight sites along the Ice Age Floods National Geologic Trail are distinguished as National Natural Landmarks. They include: Glacial Lake Missoula in Montana; Drumheller Channels, Ginkgo Petrified Forest, Grand Coulee, The Great Gravel Bar of Moses Coulee, and Wallula Gap in Washington; and Crown Point and the Willamette Floodplain in Oregon.
Visit www.nps.gov/nnlandmarks for more information on the National Natural Landmarks Program. See links below to the eight sites with connections to Ice Age Floods National Geologic Trail.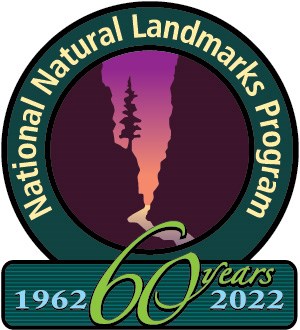 This year, 2022, marks 60 years of recognizing and encouraging the conservation of America's natural heritage through the National Natural Landmarks (NNL) Program. On May 18, 1962, Interior Secretary Stewart Udall established the program. Six decades later, with the support of landowners, stewards and local communities there are over 600 designated NNL sites.
Please join us in celebrating 60 years of the National Natural Landmarks Program!
Last updated: August 4, 2022