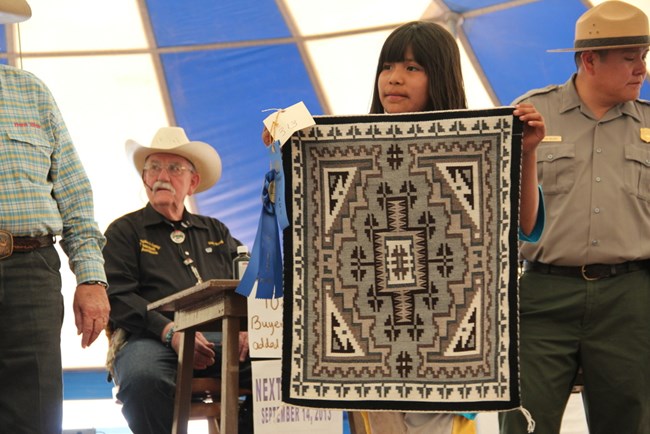 Native American Art Auction
The Friends of Hubbell Trading Post NHS, in partnership with the National Park Service, host the Native American Art Auctions each year in the spring and fall.

This year, the Spring Auction will take place on Saturday, May 5, and the Fall Auction on Saturday, September 8, 2018. The auctions are held between 9 am and 6 pm, at the Gallup Community Service Center, 410 Bataan Veterans Street, Gallup, NM 87301
Over the last twenty years, close to $2,000,000 has been returned to the artisans, scholarships have been provided to Navajo and Hopi college students, and work continues with Hubbell Trading Post NHS management to promote and actively secure funds for programs.
This fun event provides an opportunity for artisans to sell their crafts and for everyone to meet with friends and make new ones. Please join us for this great event in May or October.

For more information, please call Frank Kohler at (602) 571-1122 or visit Friends of Hubbell.