Outdoor Activities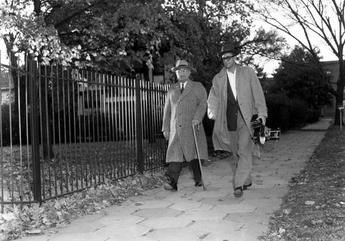 While in Independence, Missouri, walk in the same footsteps as Harry S Truman. President Truman was known for his vigorous walks that he believed helped him physically and mentally. As a soldier, Harry Truman was taught to walk at an impressive 120 steps per minute, a habit he maintained as long as he could. Of course, as he got older, he slowed down a bit.
Walking through downtown Independence, you can see many buildings and homes that have a special connection to the Truman story and legacy.
Of course, you need not do the 120 steps per minute, but you can challenge yourself. President Truman used a walking stick to count his steps. Do you have one?
The City of Independence has a wonderful set of self-guided walking tours. You can find them by clicking
here.
(Takes you to the City's website.)
Last updated: July 20, 2021