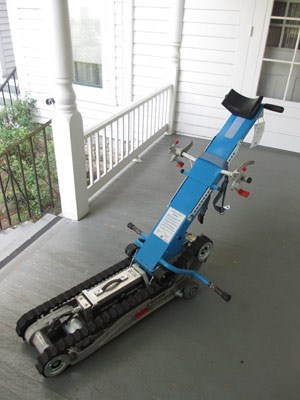 Touring the Home
A Stair-Trac device provides wheelchair access to the first floor of the Truman Home. The stair-trac is a portable wheelchair lift that attaches to a park-provided wheelchair. With the touch of a button, it allows park staff to move a visitor in a wheelchair up or down steps at the Truman Home. There is a 250 pound weight limit for the Stair-Trac, it can only be used in dry conditions, and two trained staff members need to be available for its use. The Truman Farm Home is wheelchair accessible only on the first floor.
Tour scripts are available for the hearing-impaired and in large-type format. Tour scripts are available in German, Spanish, Japanese and French. Close-captioning and assistive listening devices are available upon request for the audiovisual program at the Visitor Center.
For more information about accessibility options at Harry S Truman NHS, please call (816) 254-2720.