Virtual Tour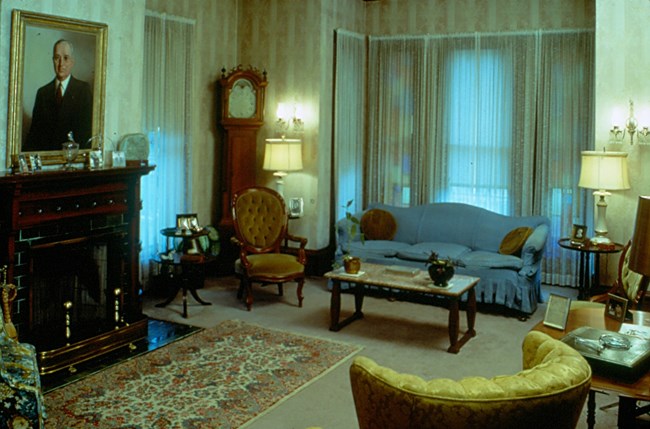 Harry S Truman National Historic Site recently partnered with Google to do a virtual tour of the interior of the first floor of the Truman Home, at 219 North Delaware Street.
Although the Truman Home, physically, has three stories, in actuality there are tens of thousands of stories associated with the Home, as each object you see has a story. Each item, too, is carefully inventoried and preserved for future generations.
Because of the weight of the cameras and machines, the upstairs of the Truman Home was not photographed.
You can view the virtual tour of the first floor of the Truman Home here:
Virtual tour, first floor, Truman Home.
Last updated: May 30, 2019