Harry S Truman National Historic Site Joins National Find Your Park Movement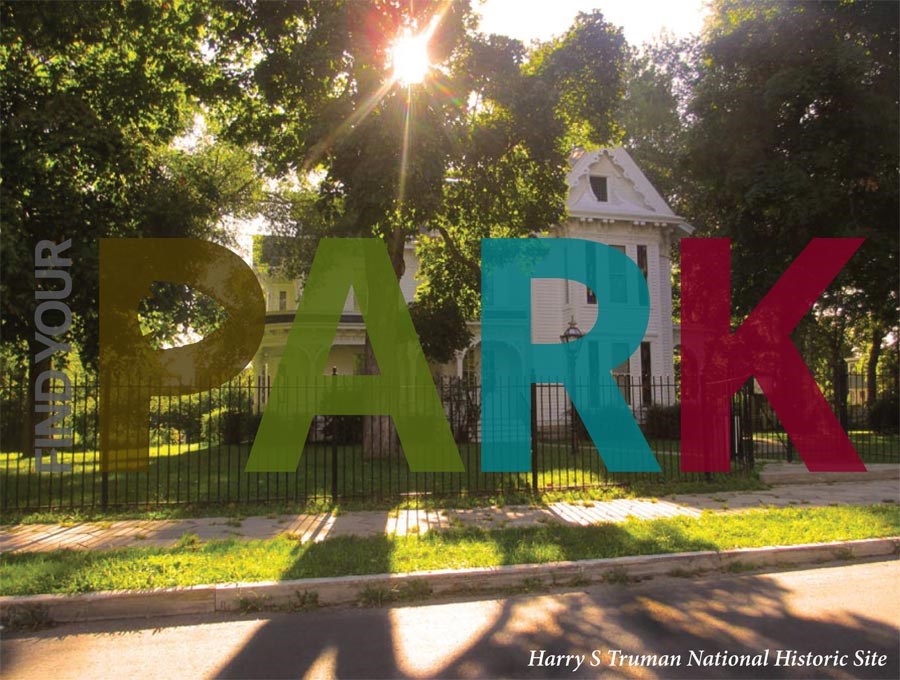 For Immediate Release: March 31, 2015
Contact: Jeff Wade, Chief of Interpretation, jeff_wade@nps.gov
Harry S Truman National Historic Site Joins National Find Your Park Movement
National Park Week 2015 Encourages Everyone to Find Your Park
Independence –Harry S Truman National Historic Site joins parks, programs and partners across the country to encourage everyone to find their park and share their stories online at
FindYourPark.com
. Launched yesterday by the National Park Service and the National Park Foundation, Find Your Park is a public awareness and education campaign celebrating the milestone centennial anniversary of the National Park Service in 2016 and setting the stage for its second century of service. Find Your Park invites the public to see that a national park can be more than a place -- it can be a feeling, a state of mind, or a sense of American pride. Beyond vast landscapes, the campaign highlights historical, urban, and cultural parks, as well as the National Park Service programs that protect, preserve and share nature, culture, and history in communities nationwide. "Find Your Park" is also the theme for this year's National Park Week, April 18 –26.
To kick off National Park Week, the National Park Service will be providing free tours of the Truman home in Independence on Saturday, April 17, and Sunday, April 18. Tickets must be obtained in person at the park visitor center at 223 North Main Street in Independence on the day of the tour. Tickets are issued on a first-come, first-served basis, so plan to arrive early. Advance reservations are not available. The visitor center is open from 8:30 AM –5:00 PM every day.
"It was on April 12th, 1945 –one week and seventy years ago this weekend –that Franklin Roosevelt died and Harry Truman found himself President of the United States," notes Acting Superintendent Carol Dage. "Eight years later, he returned home and tried to pick up his old life as if nothing much had happened. Visitors to his home can see how little the presidency seems to have changed Harry Truman."
Visit
www.NationalParkWeek.org
to learn more about how you can join parks, programs, and partners in celebrating National Park Week across the country. www.nps.gov About the National Park Service. More than 20,000 National Park Service employees care for America's 408 national parks and work with communities across the nation to help preserve local history and create close-to-home recreational opportunities. Learn more at www.nps.gov
Last updated: April 10, 2015