Truman Home Study Book List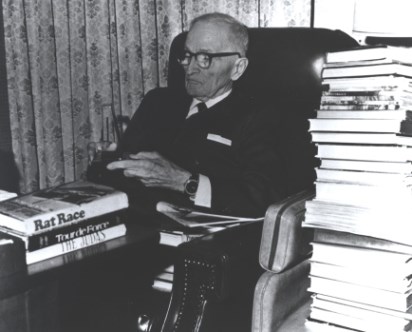 Harry Truman had a lifelong love of reading. Mama Truman taught Harry to read before he started school. She gave ten-year-old Harry a four volume set of essays entitled, Great Men and Famous Women, which Harry read with great enthusiasm.
Although a lack of money kept Mr. Truman from going to college, he continued to read and educate himself. Margaret remembered her father always having a book in his hand when he sat down for a quiet moment. Even in Mr. Truman's last years, he alternated between several books.
When asked by an editor of his memoirs if he liked to read himself to sleep at night, Mr. Truman answered, "No, young man, I like to read myself awake."
The study contains over 1100 books. Some books were passed down in the Wallace and Truman families, while others were collected by Harry and Bess Truman. Click on the links below to download our Truman Home study book lists.
Last updated: April 10, 2015