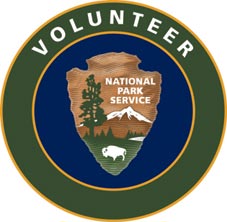 Share your talents! Volunteers play a critical role in the management and operation of the Harry S Truman National Historic Site. The volunteer program strives to involve volunteers in the preservation and enhancement of the park's resources in an atmosphere of respect and cooperation. Individuals or groups with a range of experiences and backgrounds are encouraged to participate. Volunteering gives you hands-on experience working with the public, park staff, and park resources.
Our Mission: The mission of Harry S Truman National Historic Site is to interpret the broad life experience of President Truman encompassed in the National Park Service resources in Independence and Grandview and to preserve those resources which tell his life story. The park seeks to educate present and future generations about Truman, his role as a citizen and his influence on history.
Not sure how to contribute? Which volunteer task is right for you? Volunteer jobs can be developed around individual interests and the park's ongoing projects and goals. Take a few moments to tell us more about yourself or group by filling out an application and sending it to the following address:
Harry S Truman National Historic Site
223 N. Main Street
Independence, MO 64050
ATTN: Volunteer Coordinator
Or contact the Volunteer Coordinator at 816-461-5550.
To see current volunteer opportunities at Harry S Truman National Historic Site visit: https://www.volunteer.gov/gov/
For more information on the National Park Service volunteer program visit: https://www.nps.gov/volunteer